September 14, 2023 | Theatre

,
Facts About the Wampanoag People
ArtsEmerson is excited to welcome members of the Wampanoag Nation for their upcoming production of We Are The Land. The performance celebrates four centuries of the tribe and how they have stewarded their land across various eastern states, including Massachusetts. From September 29-30, audiences will hear directly from the Wampanoag people as they tell their own stories and history of their tribe.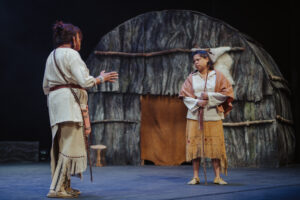 As we prepare for the performance, here are some interesting facts about the Wampanoag:
1. The Wampanoag Tribe are also known as the People of the First Light.
2. They often refer to the earth as Turtle Island.
3. The Wampanoag language is oral and has no written record. The language has rich vocabulary, complex grammar, and several dialects depending on the region where it is spoken. 
4. The traditional Wampanoag hut is called a wetu, made from bark or animal hides. 
5. The Wampanoag People were known for their agriculture, specifically corn (maize), beans and squash. These crops were known as the "Three Sisters" as they were grown together in symbiotic relationship and were a staple of their diet. 
6. The tribe was known for their beadwork, wood carvings, and baskets. In fact, the Wampum beads are cultural art creations that often told a story or represented a person's family.
7. Music plays an important role for the Wampanoag Tribe and serves various purposes such as invoking spirits, asking for rain, luck or guidance, and to heal the sick. It is also used for ceremonies, expression, spirituality, and passing down of history.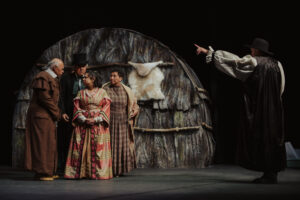 Come enjoy a once in a lifetime experience of the rich culture and history of the Wampanoag Tribe. This exclusive event will take place for just two nights, specifically on September 29 and 30 at Emerson Cutler Majestic Theatre. Tickets are limited, so be sure to buy yours today on our website or in person at the box office, located at 559 Washington St, Boston MA 02111. 

Photo Credit: Don Moore