Mr. Joy: The Neighborhood Tour
Locations & Tickets
APR 1 - 21, 2017
Advance reservations for the Mr. Joy tour will automatically shut off 3 hours prior to the performance start time. Walk-up reservations can be made at the box office of the venue at which the performance is taking place beginning 1 hour prior to the performance start time.
PAST PERFORMANCES
MR. JOY: HYDE PARK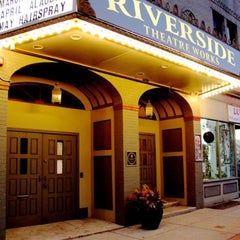 Riverside Theatre Works
45 Fairmont Avenue
Hyde Park, MA 02136

REQUIRES A 21-STAIR CLIMB FOR ACCESS TO THE PERFORMANCE SPACE.

SCHEDULE
MR. JOY: ALLSTON
BCYF Jackson/Mann Community Center
500 Cambridge Street
Allston, MA 02134

SCHEDULE
MR. JOY: EAST BOSTON
ZUMIX Firehouse
260 Sumner Street
East Boston, MA 02128

SCHEDULE
While there is a limited amount of 2-hour metered street parking, this likely will not be adequate to cover your full time at the theatre. (If you have an East Boston resident vehicle sticker, you are not restricted to the 2-hour time limit.)

The ZUMIX Firehouse is a 3 minute walk from the Maverick T Stop on the Blue Line (exit the station onto Sumner street and turn left, The Firehouse is 3 blocks down on the left, at the corner of Sumner St and Orleans St).
MR. JOY: DORCHESTER
The Strand Theatre
543 Columbia Road
Dorchester, MA 02125

SCHEDULE
Thursday, April 20 @ 7:30PM
American Sign Language Performance