The Migration: Reflections on Jacob Lawrence
The Great Migration comes to life through an explosion of dance, drums and canvas.
FROM WASHINGTON, DC
MAY 3 - 6, 2018

An interactive experience of Jacob Lawrence's Migration Series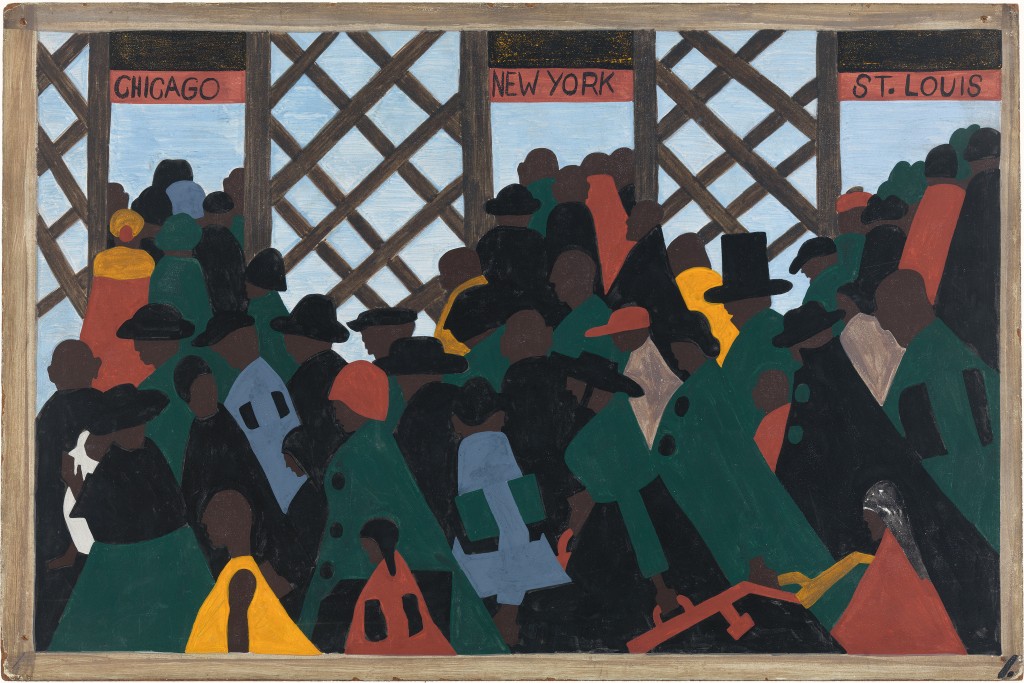 In 1941, Jacob Lawrence, then just twenty-three years old, completed a series of sixty paintings about the Great Migration, the mass movement of African Americans from the rural South to the urban North. Lawrence's work is a landmark in the history of modern art and a key example of the way that history painting was radically reimagined in the modern era. Explore the social and cultural nuances of each of the sixty panels in Lawrence's series.
---
Code Switch: NPR 
The son of a cook from South Carolina and a domestic worker from Virginia, Lawrence was born in Atlantic City in 1917, but it was his years in Harlem that shaped some of his most iconic work: a series of 60 paintings about the black Southerners, like his parents, who fled to cities in the North and West during the Great Migration.