May 14—22, 2022
Shared Stories: Changing the Narrative:

Pandemic Communities
Shared Stories Film Series
Community, Conversation, and Connection Through Cinema

Co-Presented by:

This collection of 3 short films – Plague at the Golden Gate, Chelsea: An Essential City (from Latinos are Essential PBS series) and This Body – reflect the relationship between communities of color, health disparities and public health crises from a historical lens to the present.
Photo by Genthe photograph collection, Library of Congress, Prints and Photographs Division
Post-Film Q&A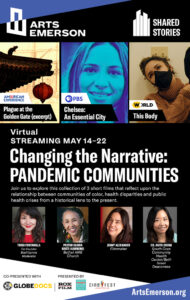 Info

Venue
Virtual Event
On Demand Streaming
MAY 14 @ 7:30PM –
MAY 22 @ 10PM
Viewing window closes MAY 23 at 12PM ET
Dates
May 14, 2022 - May 22, 2022
Post Film Q&A
Conversation with community leaders follows screening.
Details
60 minutes
FREE
Access
Closed Captions Available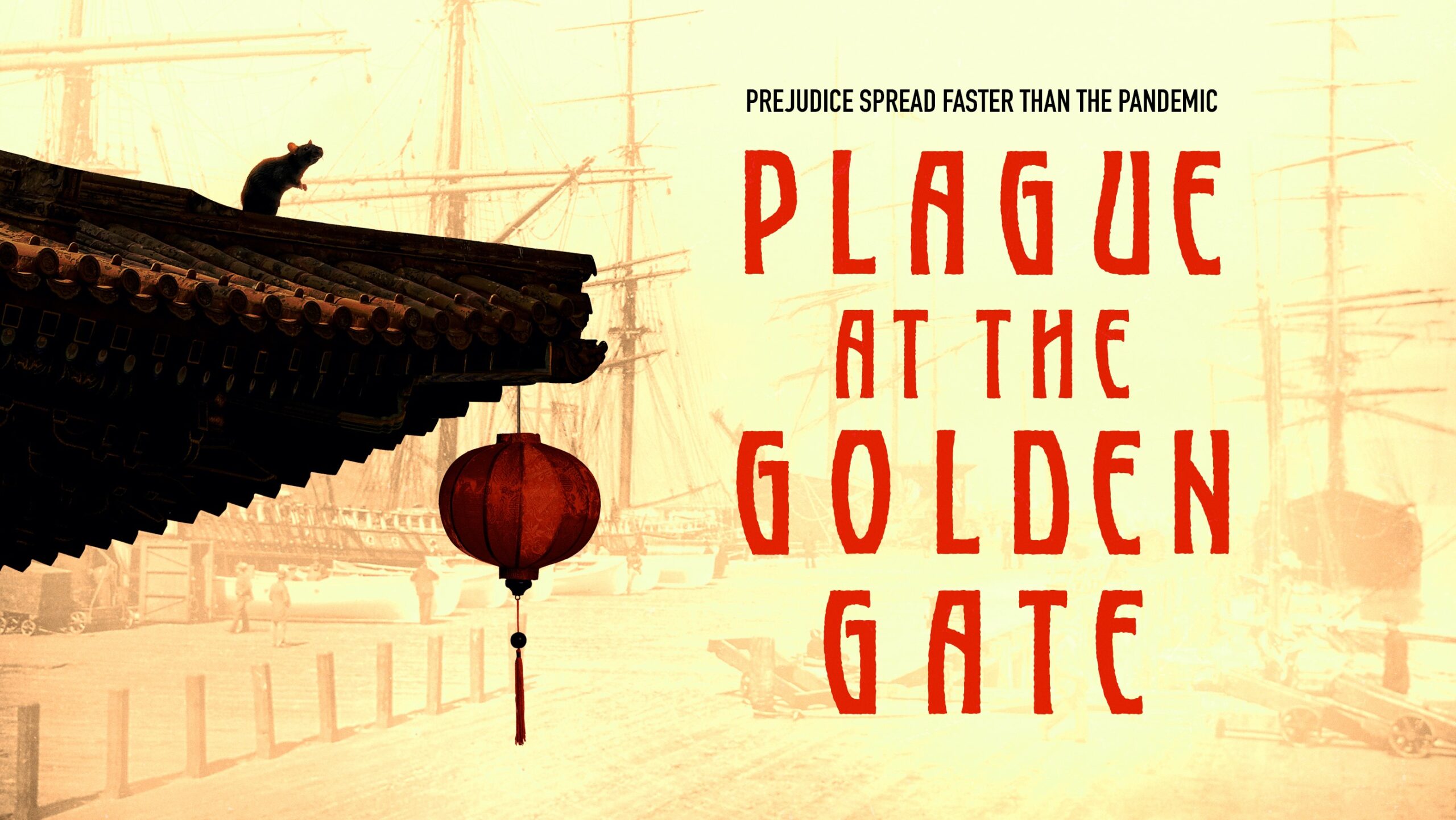 Plague at the Golden Gate (excerpt)
A Co-Production of American Experience
Directed by Li-Shin Yu
30 Minutes | Closed Captioned
Over 100 years before the deadly COVID-19 pandemic set off a nationwide wave of fear and anti-Asian sentiment, an outbreak of bubonic plague in San Francisco's Chinatown unleashed a similar crisis. The death of a Chinese immigrant in 1900 would have likely gone unnoticed if a sharp-eyed medical officer hadn't discovered a swollen black lymph node on his body — evidence of one of the world's most feared diseases, bubonic plague. When others started dying, health officials and business leaders were torn about how to stave off an epidemic without causing panic and derailing the city's booming economy. A fascinating medical mystery and timely examination of the tense relationship between the medical community, city powerbrokers and San Francisco's Chinese-American community, this screening of Plague at the Golden Gate will feature excerpts of the film which tells the gripping story of the desperate race against time to save San Francisco and the nation from the deadly plague. Based on David K. Randall's Black Death at the Golden Gate, the film is directed by Li-Shin Yu (The Chinese Exclusion Act) and features interviews with a robust range of medical experts, authors and Asian-American historians.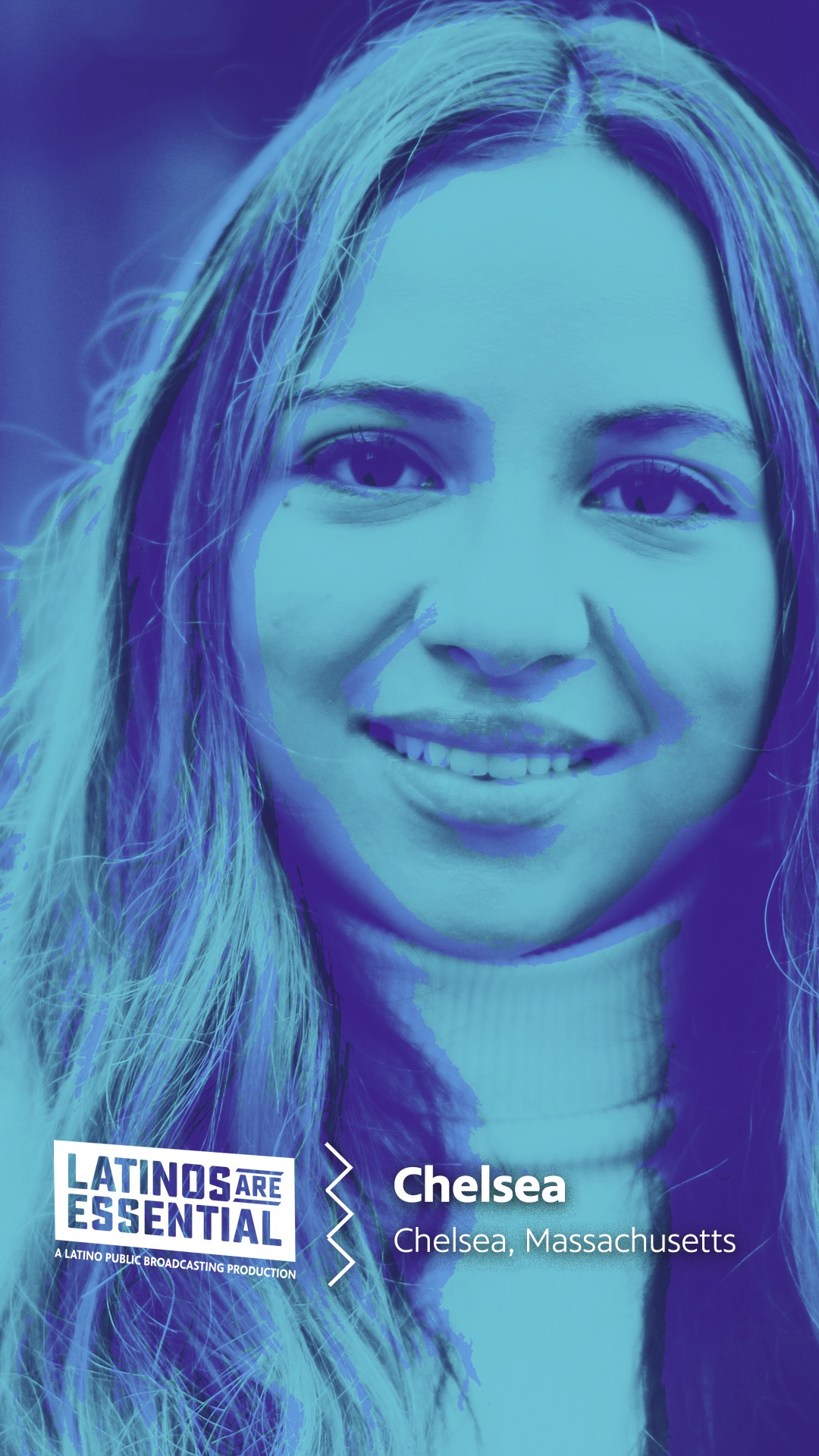 Chelsea: An Essential City (from Latinos are Essential PBS series)
Directed by: Sabrina Avilés-Director
Produced by: Jenny Alexander
5 Minutes
Two-thirds of the residents of the port city of Chelsea are Latino and four out of five are essential workers. Meet A young city councilwoman and a sanitation worker who are keeping their city running. (2020)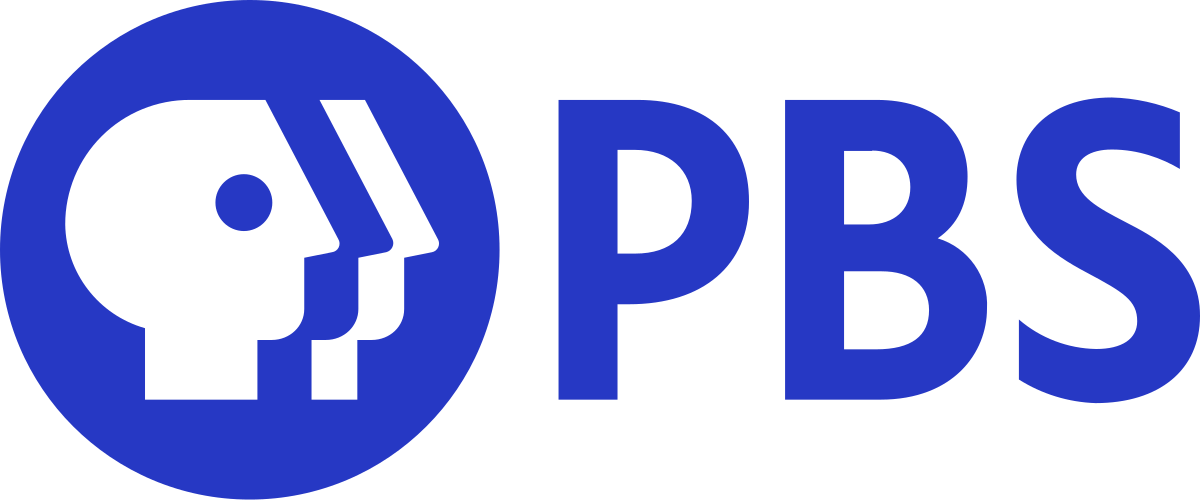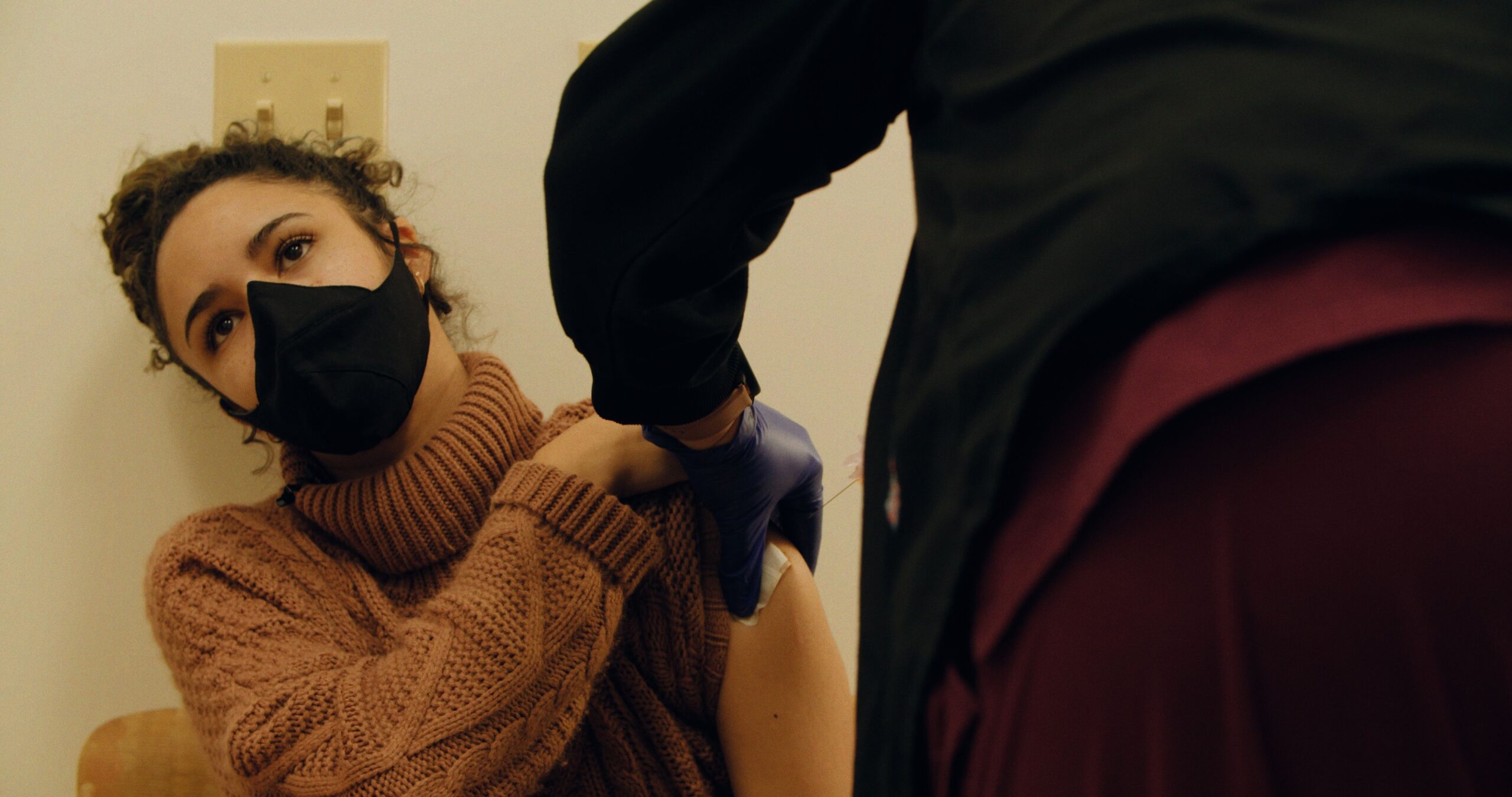 This Body
In partnership with WORLD Channel
Directed by: Zac Manuel
13 Minutes | Closed Captioned
THIS BODY explores the fraught relationship between African Americans and the medical industry. As Sydney Hall participates in an experimental coronavirus vaccine trial in hopes of protecting her beloved New Orleans community, she and her loved ones confront the history of medical abuse and experimentation on Black bodies.

Artists
Li-Shin Yu, Director
Li-Shin Yu, a New York-based film editor, has collaborated with Director Ric Burns for the past twenty-three years and is co-directing The Chinese Exclusion Act. Yu and Burns are best known for their epic series NEW YORK: a documentary film, an eight-part production chronicling the city's rise from a remote Dutch outpost to the cultural and economic center of the world, for which Yu received a Primetime Emmy Award for Outstanding Achievement in Editing. Their films have garnered multiple awards including Emmys, Peabodys, Writer's Guild of America, Dupont-Columbia awards amongst many others.
Sabrina Avilés, Director
Sabrina Avilés is an award-winning independent filmmaker, whose work has taken her throughout Latin America, Canada and Europe. During her 25+ year career, she has worked on many PBS programs, among them the six-hour Peabody award-winning series, Latino Americans. Currently, she is in production for her first feature-length documentary on the city of Chelsea, MA and its response to the pandemic.
In 2016, Ms. Avilés became the Executive Director of the Boston Latino International Film Festival, after having served as its Associate Director from 2004 – 2007. In 2019, the festival received a special commendation from the Boston Society of Film Critics, " For her work as a filmmaker, Ms. Avilés has received grants from ITVS' Diversity Development Fund, the LEF Foundation, Mass Humanities, Latino Public Broadcasting, and the New England Foundation for the Arts.
Zac Manuel, Director
Zac Manuel is an award–winning, New Orleans bred-and-based filmmaker, and the son of a touring jazz musician and a community builder at the Department of Housing and Urban Development. His film work explores intimacy, Black masculinity, class, identity and inheritance.
About Shared Stories
ArtsEmerson presents Shared Stories, a monthly film series in collaboration with the Boston Asian American Film Festival (BAAFF), CineFest Latino Boston, and the Roxbury International Film Festival (RoxFilm) seeking to build community, shared conversation, and experiences through cinema. This pilot series aspires to create a shared space to find commonality across experiences, and encourage the exchange of stories and ideas.