Sep 25—Oct 13, 2019
Passengers
The 7 Fingers / Montreal
The journey is the destination.
The 7 Fingers' electrifying and heart-stirring mix of circus, music, and dance has made them fan favorites at ArtsEmerson. That's why we're so excited to bring Montreal's famed company back to Boston for their seventh engagement – and this time, we're on a new, thrilling journey. Speeding through, up and over the shifting landscapes of our lives, Passengers reminds us that we always have somewhere we've got to go, but often don't know where we're headed. Climb aboard and take an unforgettable ride that will engage your imagination, pull at your heartstrings. This U.S. Premiere is that rare performance that is perfect for a date or the whole family, reminding us all what it's like to find wonder and beauty in all situations.
Past productions by The 7 Fingers in Boston include Reversible (2017/18), Cuisine & Confessions (2016/17), Traces (2014/15), Sequence 8 (2012/13) and PSY (2010/11).
Info

Venue
Emerson Cutler Majestic Theatre
219 Tremont Street Boston, MA 02116
Dates
Sep 25, 2019 - Oct 13, 2019
Details
90 minutes, no intermission
Tickets from $25
All Ages
Everyone, regardless of age, must have a ticket to be admitted to this production, including babes in arms.
Access
Open Caption Performance
Sun, Oct 06 2:00 pm
ASL Performance
Sun, Oct 06 7:00 pm
Audio Described Performance
Sun, Oct 13 2:00 pm
Artists
Company
The 7 Fingers
The 7 Fingers is an arts collective unlike any other. In 2002, the 7 founders set out to redefine circus by stripping down the spectacle to its thrilling essence.
The contemporary company tells stories using death-defying acrobatics with a life-affirming theatricality that is unique to The 7 Fingers. Since its inception, the company has expanded from its own signature touring shows to creating theatrical experiences as diverse as the very artistic directors themselves: original productions varying from intimate one-man shows to large-scale arena performances, Broadway musicals, artistic collaborations with renowned international artists and companies, production design and direction, special events, Olympic ceremonies, televised performances, fashion, art and music events, immersive experiences and much more.
Every one of these projects carries The 7 Fingers' unequivocal mark. The company has consistently spread its horizons by mixing genres and exploring new ways to tell stories. Fascinated by the human condition, The 7 Fingers create performances that celebrate our world, our time and our humanity. Their shows tour the globe and bring audiences to their feet wherever they go.
In 2018, The 7 Fingers opened their very own Centre of Creation and Production. Situated in the heart of Montreal's downtown theater district, the new centre houses all of the company's activities, departments and dreams under one roof.
Direction and Choreography:
Shana Carroll
Coproducers:
TOHU (Montreal, Canada)​ & ArtsEmerson (Boston, USA)
Cast:
Sereno Aguilar, Louis Joyal, Maude Parent, Samuel Renaud, Brin Schoellkopf, Sabine Van Rensburg, Conor Wild, Freyja Wild
Music, Lyrics, Sound Design and Arrangements:
Colin Gagné
Past Performances at ArtsEmerson: 
Reversible, Cuisine & Confessions, Traces, Sequence 8, PSY
Gallery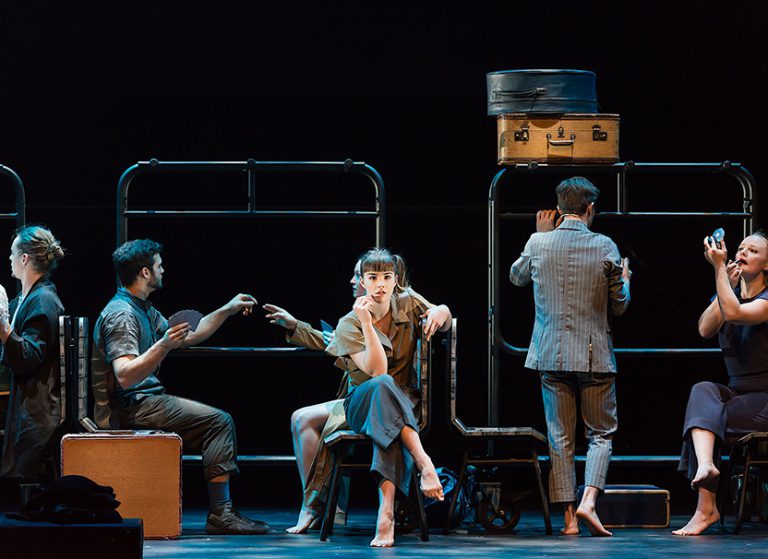 Photo Credit: Alexandre Galliez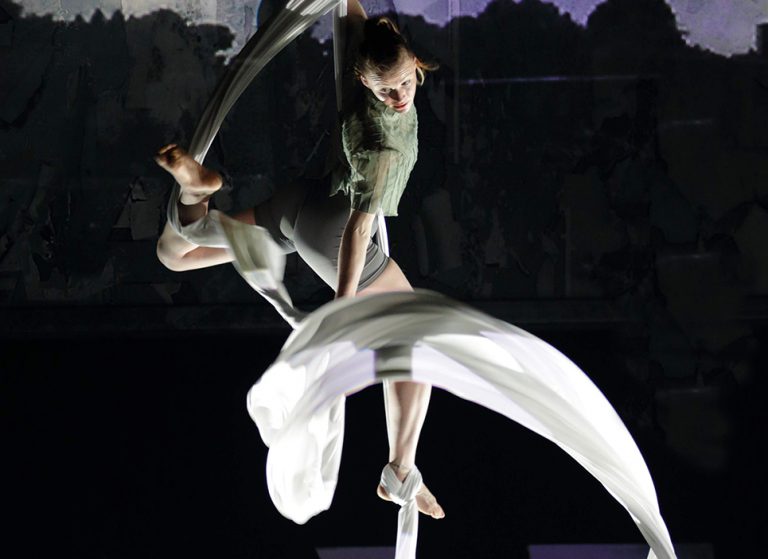 Photo Credit: Sébastien Lozé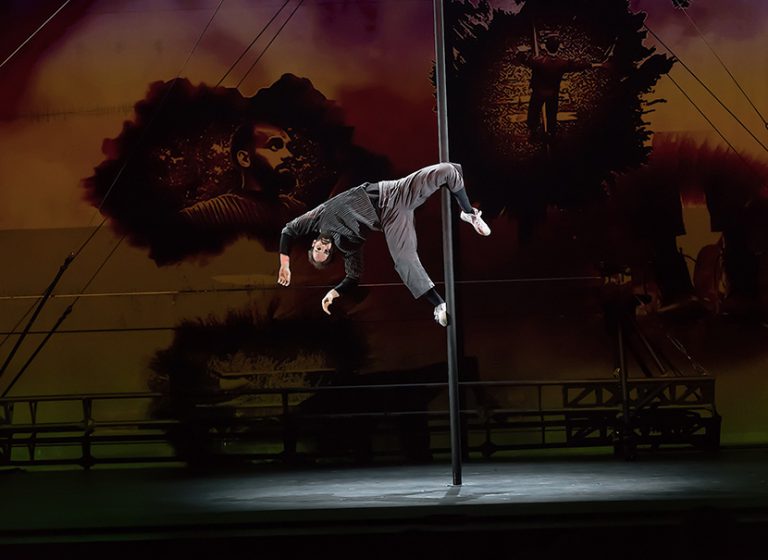 Photo Credit: Alexandre Galliez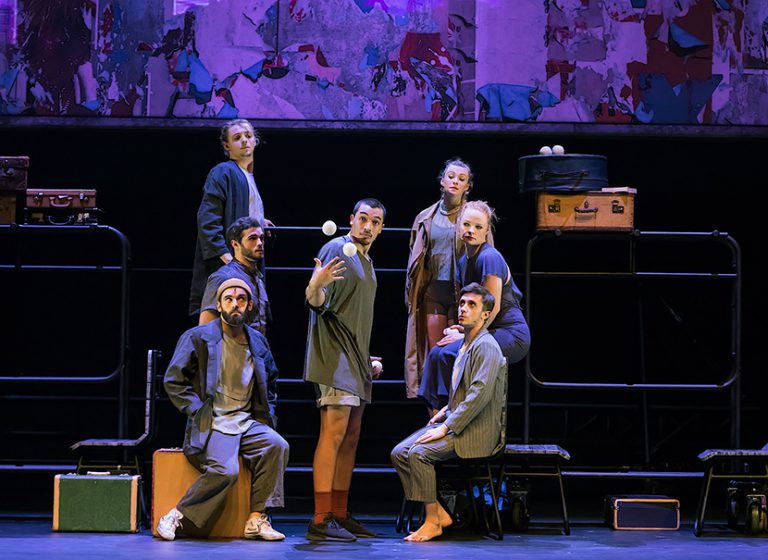 Photo Credit: Alexandre Galliez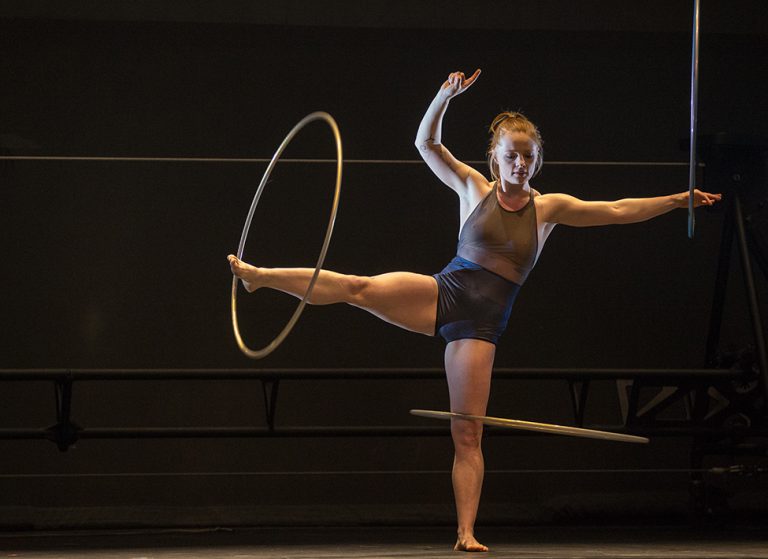 Photo Credit: Cimon Parent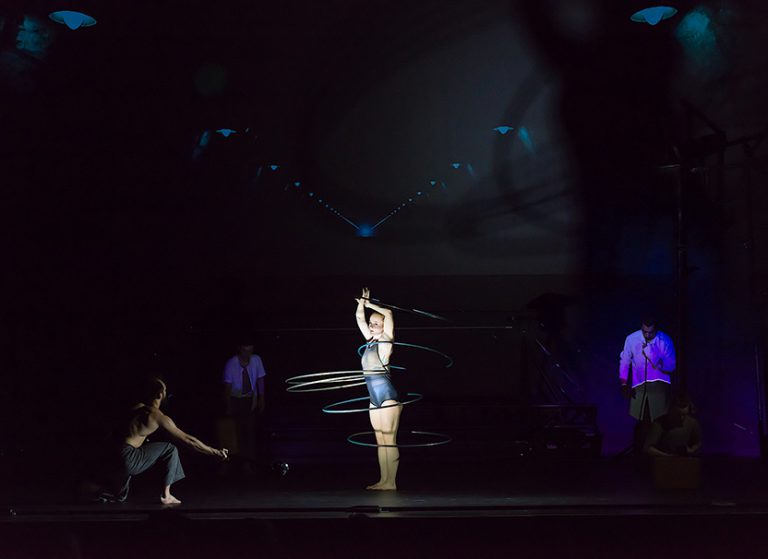 Photo Credit: Alexandre Galliez
Photo Credit: Cimon Parent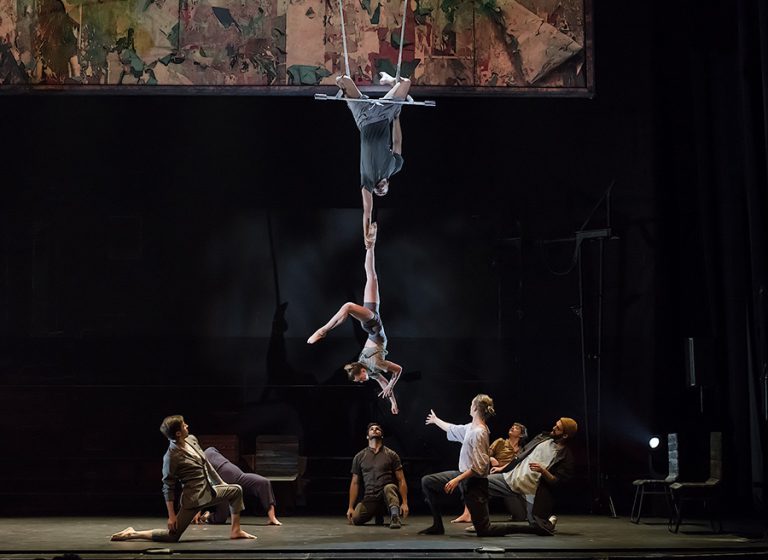 Photo Credit: Alexandre Galliez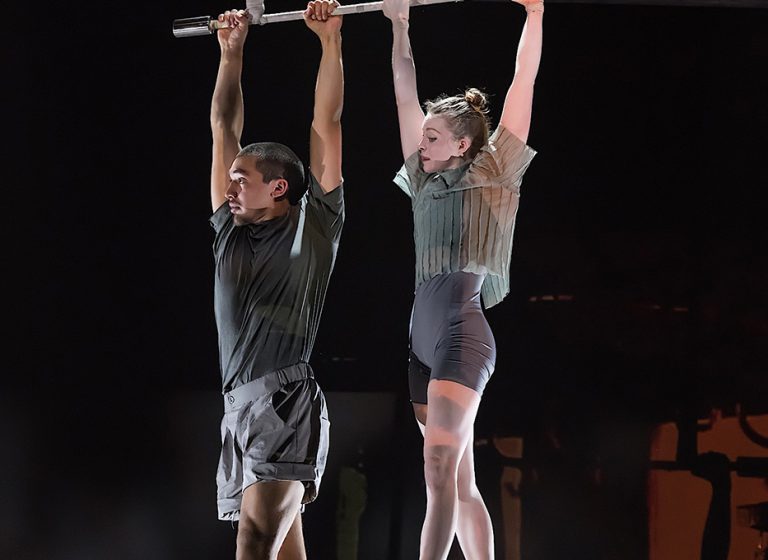 Photo Credit: Alexandre Galliez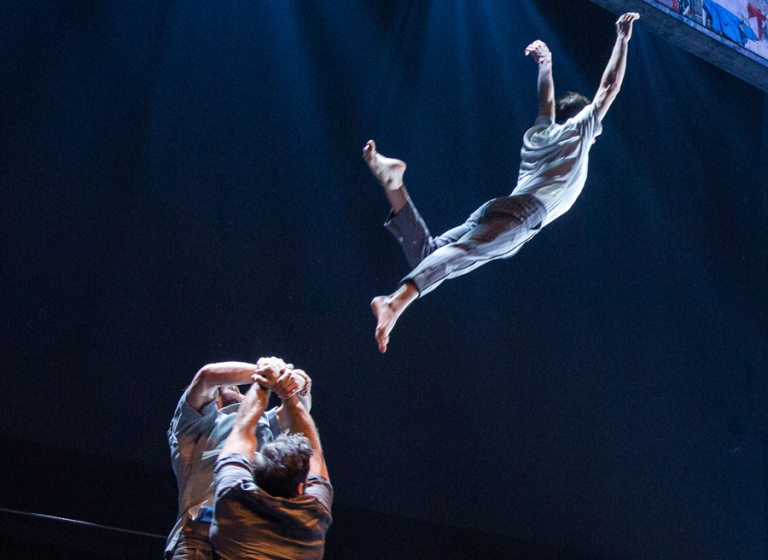 Photo Credit: Cimon Parent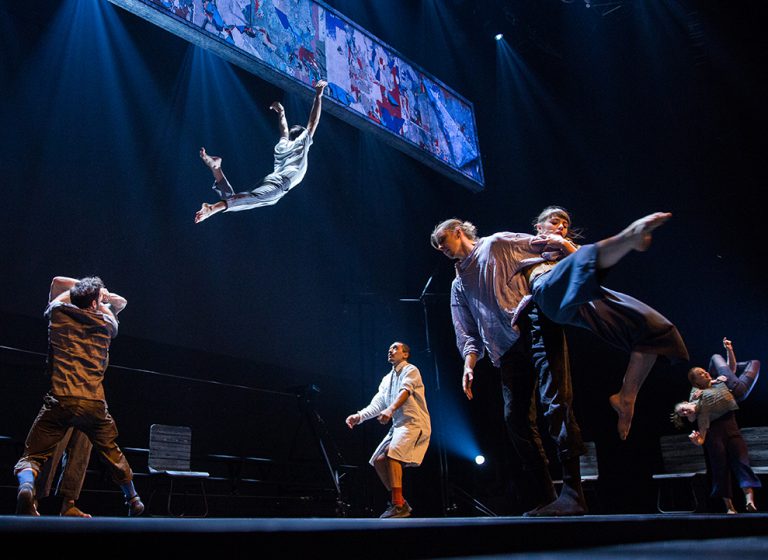 Photo Credit: Cimon Parent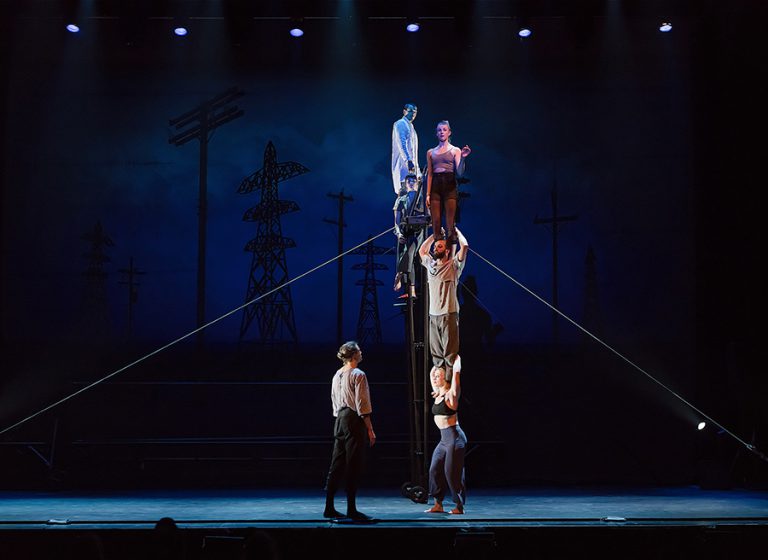 Photo Credit: Alexandre Galliez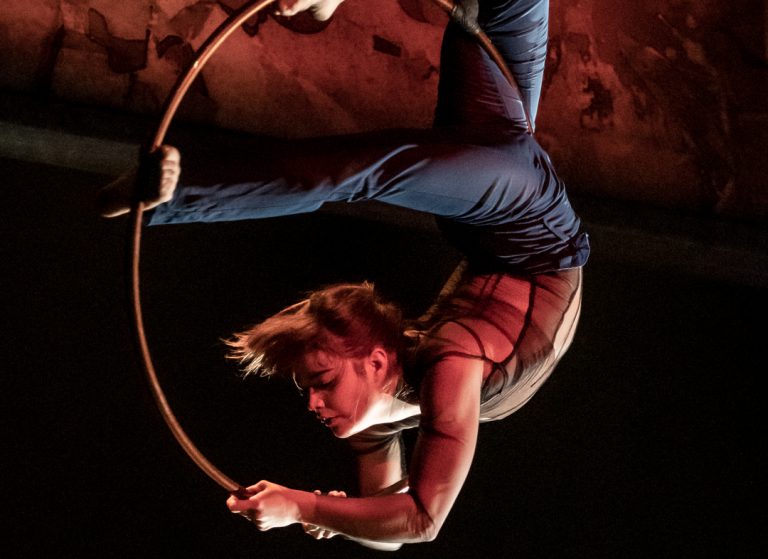 Photo Credit: Emmanuel Burriel