Oct 08—24, 2015
An Audience with Meow Meow
"This is musical theater as an act of subversion in fishnets and heels. Ferociously entertaining…Meow Meow stuns and delights!"
— San Jose Mercury News 
Beloved by everyone from David Bowie to Amanda Palmer, Meow Meow is the Mother Courage of performance, the Queen of Kamikaze Cabaret, and the Weimar-style camp-cum-comedian who is taking Boston by storm!

You are invited to share a spectacularly intimate evening with international star and singing sensation, Meow Meow in her brand new musical, An Audience with Meow Meow. Boston! So close to Broadway! Expectations are always high for Meow but whatever may happen, she is a professional and will undoubtedly deliver to you, her beloved audience, a BIG FINISH…though she may need your help to do it. Helmed by Tony award nominated director Leigh Silverman, Meow Meow will sing and dance her way through a hilarious, poignant theatrical experience like no other.
Info

Venue
Emerson Cutler Majestic Theatre
219 Tremont Street Boston, MA 02116
Dates
Oct 08, 2015 - Oct 24, 2015
Details
90 minutes, no intermission
Ages 14+
Access
Open Caption Performance
Sun, Nov 10 2:00 pm
Artists
Presented by:
True Friend Productions
Post-postmodern diva Meow Meow has hypnotized, inspired and terrified audiences globally. The spectacular crowd-surfing queen of song had her New York Pops debut in 2015 at Forest Hills Stadium with Pink Martini, and her London Philharmonic debut in 2013 as Jenny in Brecht/Weill's Die Dreigroschenoper in Paris' Théâtre des Champs-Élysées and London's Royal Festival Hall. She sold out her Lincoln Center American Songbook Series and Sydney Opera House concerts, toured the concert halls of Australia with Barry Humphries and the Australian Chamber Orchestra singing 1920s works from Weimar Germany, and in 2014 performed contemporary opera with the L.A. Philharmonic in Andriessen's De Materie and for Pina Bausch Company with their Fest für Pina 40 season in Germany, followed by an extended season of the award-winning original music comedy work Feline Intimate in London at the Southbank Centre and again a critically acclaimed season at London's Southbank with her Apocalypse Meow. Meow starred on London's West End in Kneehigh Theatre and Michel Legrand's The Umbrellas of Cherbourg and in her own solo concerts at the legendary Apollo Theater. David Bowie, Pina Bausch and Mikhail Baryshnikov are amongst her curators, and she has created works for festivals from Shanghai to Wroclaw as well as performing everything from Schubert and Schumann with orchestra to touring with punk outfit Amanda Palmer and The Dresden Dolls. Named one of the Top Performers of the Year by The New Yorker, multi-award winning Meow Meow has been called "Sensational" (The Times UK), "Diva of the highest order" (New York Post), "The Queen of Chanson" by the Berliner Zeitung, and "A phenomenon" by the Australian press. She opened Berkeley Rep's 2014 season with the new music theatre work An Audience with Meow Meow. Upcoming: Brecht/Weill's Die Sieben Todsünden for Orchestra Victoria, and further collab- orations with the Australian Chamber Orchestra from Slovenia to Sydney Opera House, further performances with Oregon Symphony, with Pink Martini and the London Philharmonic. Meow's albums Vamp and Songs from a Little Match Girl are available on iTunes.
Created by and Starring:
Meow Meow
Choreography by:
Sonya Tayeh
Music Supervision by:
Lance Horne
Scenic & Costume Design by:
Andrea Lauer
Lighting & Projection Design by:
Alexander V. Nichols
Sound Design by:
Rob Kaplowitz
Original Design Concepts by:
Neil Murray
Directed by:
Leigh Silverman
Sponsored By:
Supported in part by the Barr Foundation through its ArtsAmplified initiative.
Gallery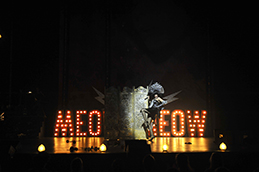 Photo Credit: Paul Marotta, Perfect Bokeh Photography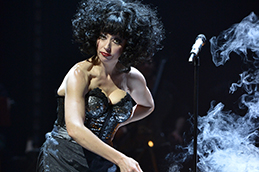 Photo Credit: Paul Marotta, Perfect Bokeh Photography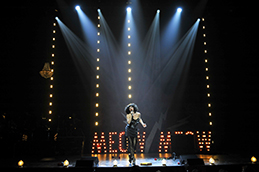 Photo Credit: Paul Marotta, Perfect Bokeh Photography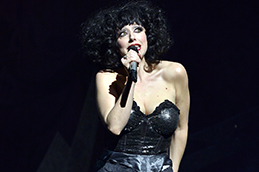 Photo Credit: Paul Marotta, Perfect Bokeh Photography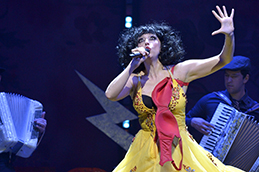 Photo Credit: Paul Marotta, Perfect Bokeh Photography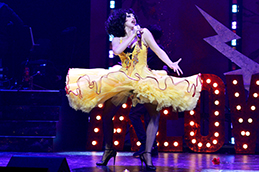 Photo Credit: Paul Marotta, Perfect Bokeh Photography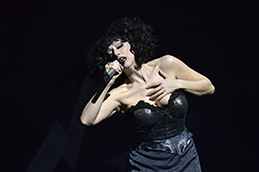 Photo Credit: Paul Marotta, Perfect Bokeh Photography
Photo Credit: Paul Marotta, Perfect Bokeh Photography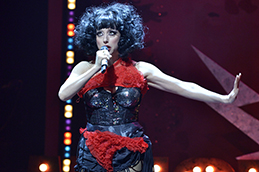 Photo Credit: Paul Marotta, Perfect Bokeh Photography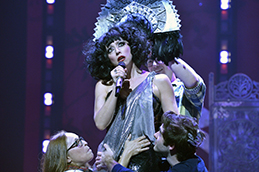 Photo Credit: Paul Marotta, Perfect Bokeh Photography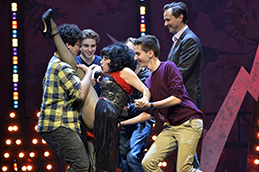 Photo Credit: Paul Marotta, Perfect Bokeh Photography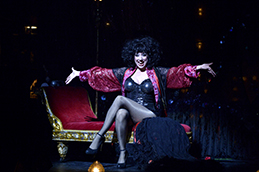 Photo Credit: Paul Marotta, Perfect Bokeh Photography