Feb 01—16, 2020
Detroit Red
WILL POWER & LEE SUNDAY EVANS / BOSTON
"A verbally and visually poetic invocation of Detroit Red's thoughts and experiences."
— WBUR
Before he was Malcolm X, he was Detroit Red.
The decision you make in a moment can change your life forever.
The world forever knows him as Malcolm X, but when he lived in Roxbury, they called him "Detroit Red." Internationally renowned playwright Will Power combines the accuracy of a historian with the lyricism of a poet to shine a contemporary light on a pivotal coming-of-age moment in the celebrated, controversial civil rights leader's life.
Boxed in by race and class in 1940's Boston, he transformed from a rowdy teenager into a street hustler. Detroit Red vividly brings this world to life, depicting a brutally honest, human portrayal of the future activist as he navigates street life and the criminal underworld, taking the first steps in his quest to define the type of man he would eventually become.
Power has been called "the best verse playwright in America" (New York Magazine) and is widely known as one of the pioneers and cocreators of hip hop theater. This world premiere of Detroit Red uplifts Malcolm X's under-examined, life-shaping experiences as a young man who called Boston home.
Info

Venue
Emerson Paramount Center
Robert J. Orchard Stage

559 Washington Street, Boston, MA 02111
Dates
Feb 01, 2020 - Feb 16, 2020
Details
90 minutes, no intermission
Tickets from $25
Ages 16+
Parental advisory: This work contains nudity.
Access
Open Caption Performance
Sat, Feb 08 2:00 pm
Audio Described Performance
Sat, Feb 15 2:00 pm
American Sign Language Performance
Sun, Feb 16 2:00 pm
Artists
Written by:
Will Power
Director:
Lee Sunday Evans
Produced By:
ArtsEmerson
Will Power
Will Power is a renowned, performer, playwright, lyricist and educator. Power is an innovator and dramatic explorer of new theatrical forms. He has received multiple artist awards (Doris Duke, Mellon, USA, Lortel, others). His play Fetch Clay, Make Man has been produced in numerous theaters (McCarter, NYTW, Round House). Power has toured as a performance artist to hundreds of venues including the Walker Arts Center, Painted Bride, Sydney Festival, Battersea Arts Centre (U.K.), UCLA Live.
Lee Sunday Evans
Lee Sunday Evans is an Obie Award winning Director + Choreographer. Her recent credits: Dance Nation by Clare Barron (Playwrights Horizons), Intractable Woman by Stefano Massini and Caught by Christopher Chen (The Play Company), and HOME by Geoff Sobelle (BAM Next Wave Festival). Her work has toured to the Edinburgh International Festival, New Zealand International Festival, & Sydney Festival.
Eric Berryman
Eric Berryman is an NYC-based actor. In collaboration with The Wooster Group he conceived and stars in The B-Side: Negro Folklore from Texas State Prisons, A Record Album Interpretation (St. Ann's Warehouse). He has toured shows to Humana, Minneapolis, Baltimore, Washington DC, Los Angeles, Hartford CT, Abu Dhabi, Taipei, and Gwangju South Korea.
Brontë England-Nelson
Brontë England-Nelson (Performer). Broadway: Three Tall Women (u/s, The Golden Theatre). New York: Acolyte (59E59), and work- shops of Rocket Park (The Public), Soldiergirls (Rattlestick) and Martyrs (La MaMa). Regional: Cadillac Crew (Yale Rep); Kleptocracy (Arena Stage); Three Musketeers and Henry IV, Part I (Santa Cruz Shakespeare); and As You Like It (Hudson Shakespeare Co.). Television: "Blindspot." BA, UC Santa Cruz, MFA, Yale School of Drama.
Edwin Lee Gibson
Edwin Lee Gibson (Performer). 2017–2019 theatre credits: The Royale, Arizona Theatre Company; Turn Me Loose, Arena Stage (Washington, D.C.); Battlefield, Theatre Des Bouffes du Nord (Paris), National Theatre Studio (London) and international tour; 20,000 Leagues Under the Seas, Lookingglass Theatre Company (Chicago); and Beyond Caring, US premiere, Lookingglass Theatre Company (Chicago). Other selected theatre credits: Love and Information, US premiere, Minetta Lane Theatre/NYTW (NYC); The Royale, American Theatre Company (Chicago); The Seven, New York Theatre Workshop (NYC); The Diary of Black Men (London and Birmingham, UK); Five 'Til, Dixon Place (NYC); and The Death of Bessie Smith, New Brooklyn Theatre (NYC). TV: "Law & Order: SVU," "Shameless," "Chicago P.D." and "Proven Innocent." Film: The Visitor, Marshall, Mom and Dad, Sweet Tooth and Blood First. Mr. Gibson is the recipient of the O.B.I.E. (Off Broadway in Excellence) Award for Outstanding Performance. Detroit Red marks Mr. Gibson's 105th professional theatre production.
Sponsored By:

This project is supported by an award from the National Endowment for the Arts, the MAP Fund, the Andrew W. Mellon Foundation, and the Barr Foundation through its ArtsAmplified initiative.
Gallery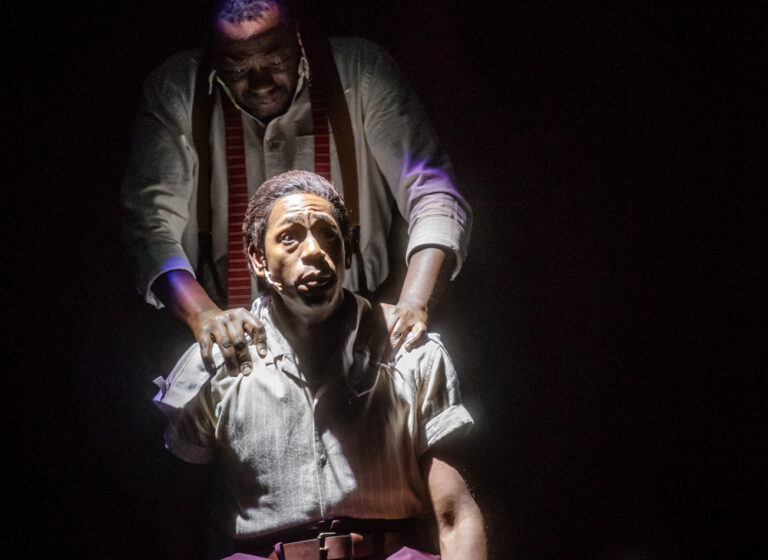 Photo Credit: Randall Garnick Photography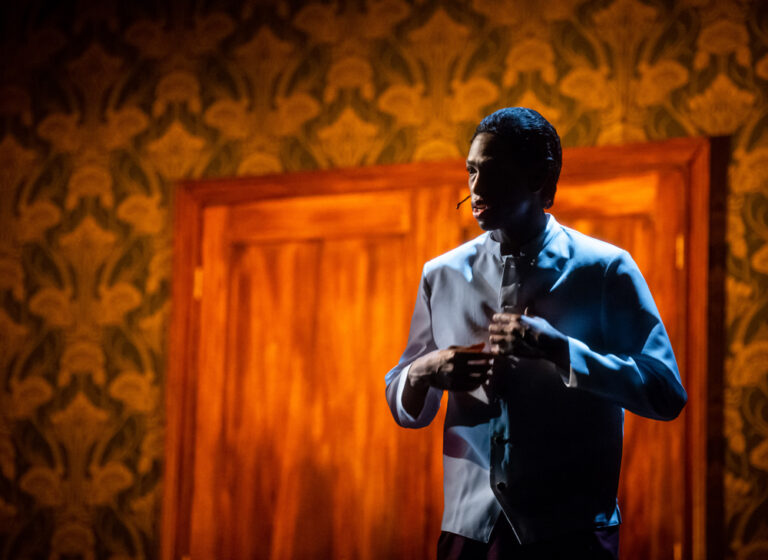 Photo Credit: Randall Garnick Photography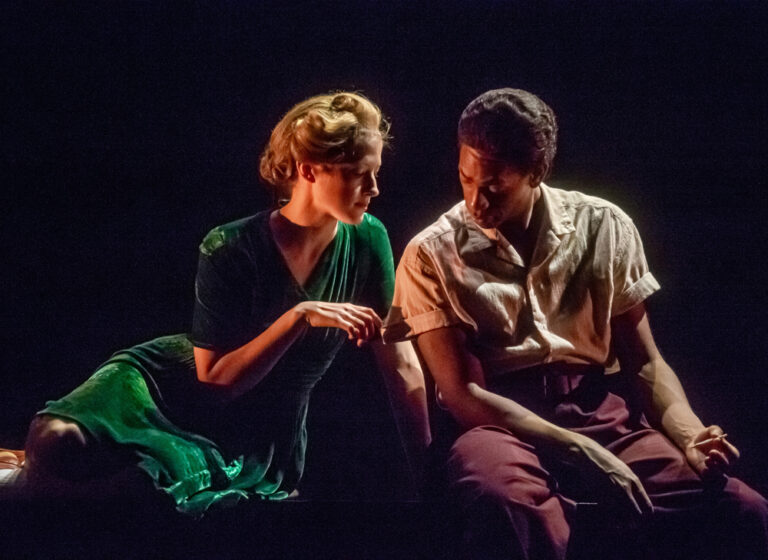 Photo Credit: Randall Garnick Photography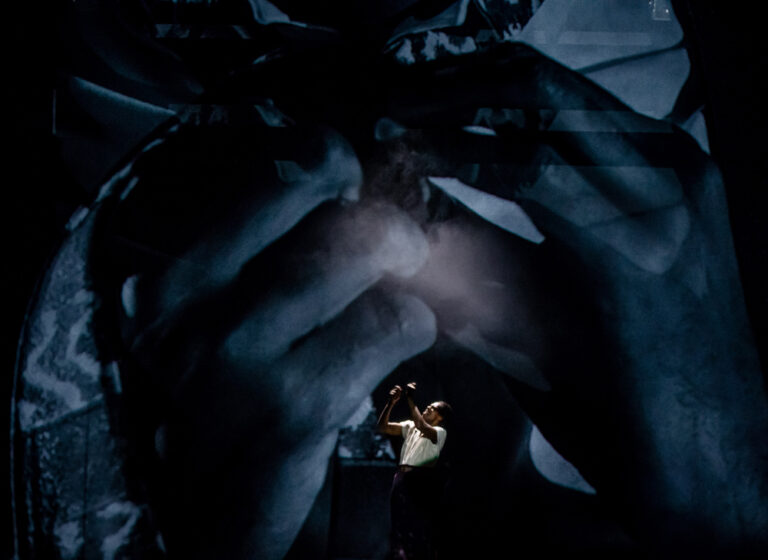 Photo Credit: Randall Garnick Photography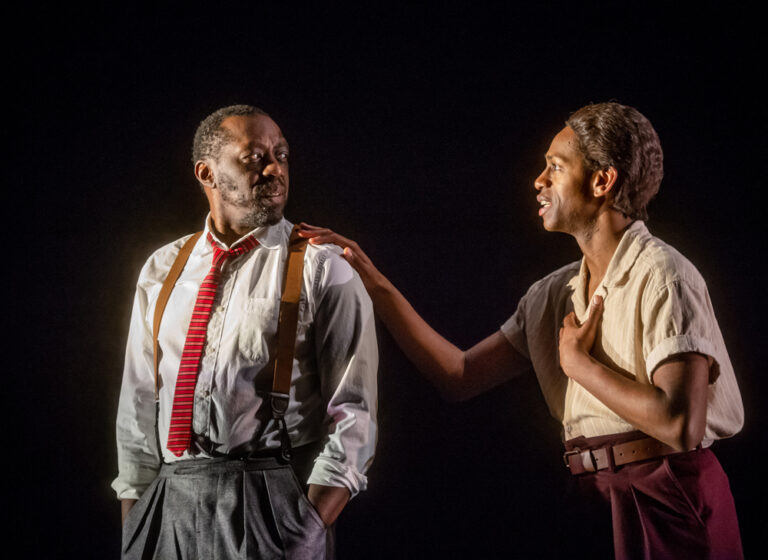 Photo Credit: Randall Garnick Photography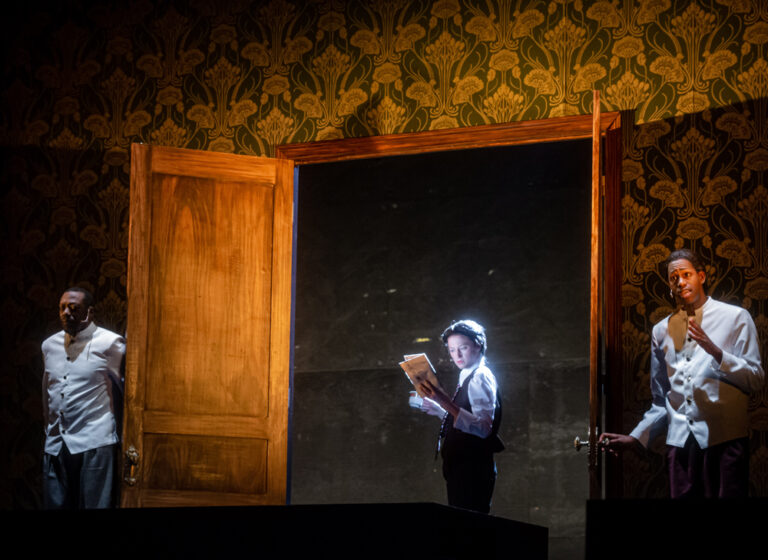 Photo Credit: Randall Garnick Photography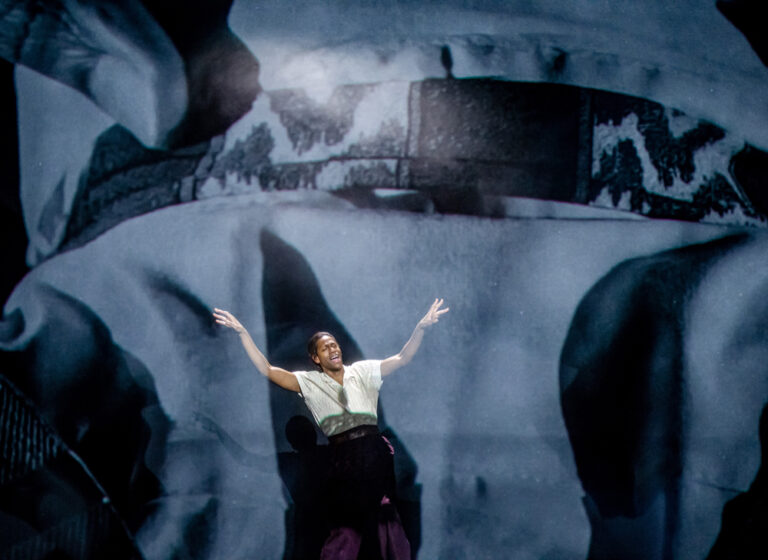 Photo Credit: Randall Garnick Photography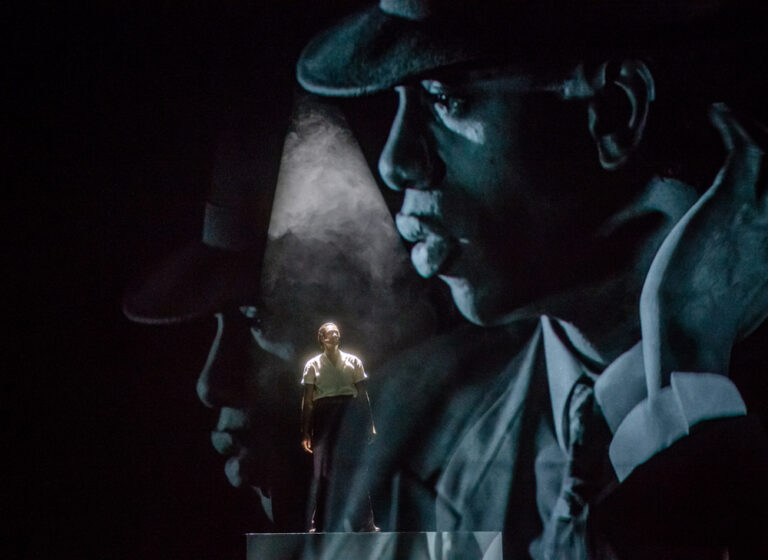 Photo Credit: Randall Garnick Photography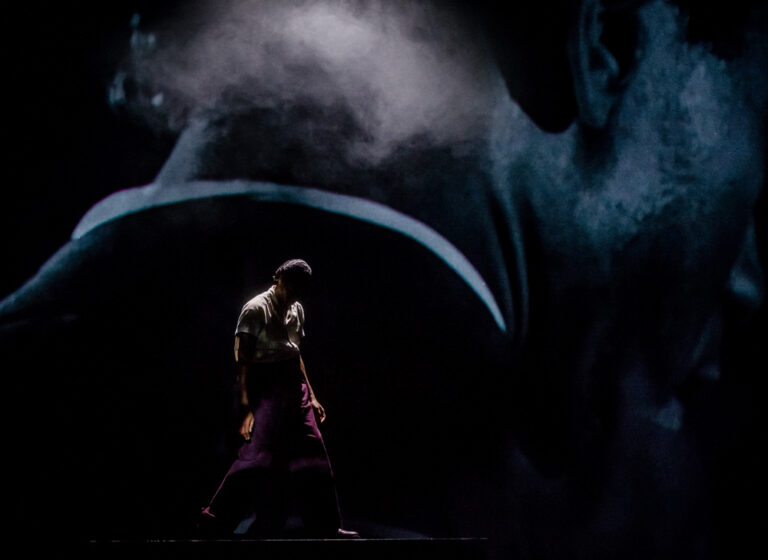 Photo Credit: Randall Garnick Photography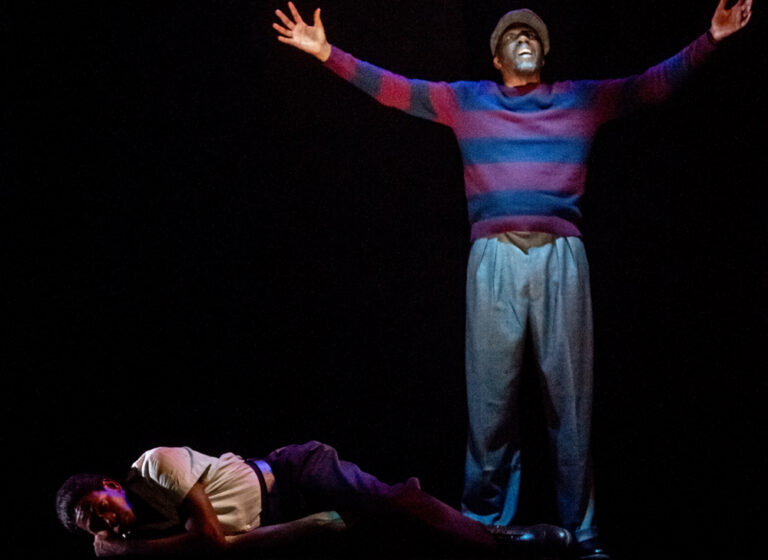 Photo Credit: Randall Garnick Photography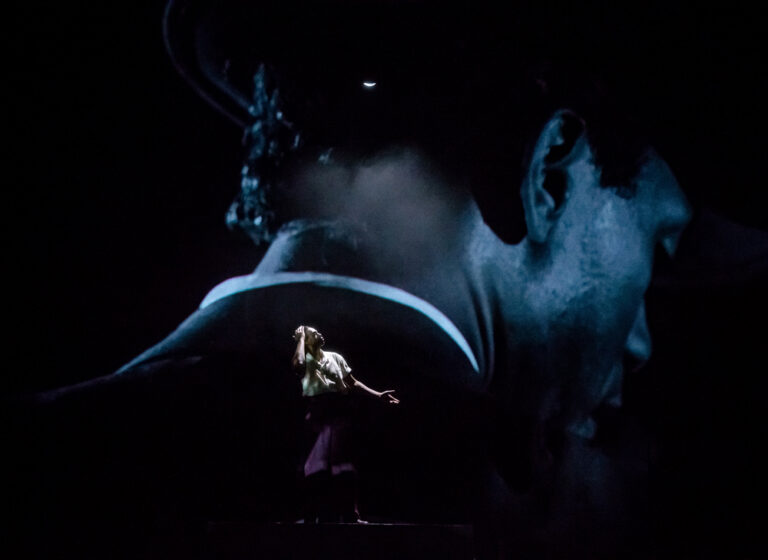 Photo Credit: Randall Garnick Photography