Oct 27—Nov 20, 2016
Mala
MELINDA LOPEZ
"One of Boston's most important writers"
— WBUR
Playwright Melinda Lopez performs a moving and humorous exploration of love, loss, and family.
"'Mala' means 'bad.' Not that you have done something bad, but that you are, in your core, bad."

Funny, brutally honest and ultimately cathartic, Mala puts a sharp focus on what it means to put our loved ones first, right to the very end, and what happens when we strive to be good but don't always succeed. A world premiere production by ArtsEmerson, this powerful one-woman show by and featuring Cuban-American Melinda Lopez transports us into a world which is uniquely first generation in its specifics, and universal in its power.
An utterly unsentimental journey towards the end of life, Mala is an irreverent exploration of how we live, cope and survive in the moment. Grounded in Lopez's distinctive emotional language and sharp humor, Mala dances between doctors and urgent 911 calls, a mother's growing frailty, and a daughter's quest for grace— all set during an epic Boston winter. Rather than depict a "right way", the play opens the door for conversation in our universal struggle to support those we love in dying, especially when all we've ever focused on is surviving.
Info

Venue
Emerson Paramount Center
Jackie Liebergott Black Box Theatre
559 Washington Street, Boston, MA 02111
Dates
Oct 27, 2016 - Nov 20, 2016
Details
80 minutes
Ages 13+
Access
Audio Described Performance
Sat, Nov 12 2:00 pm
American Sign Language Performance:
Sat, Nov 19 2:00 pm
Artists
Presented By:
Melinda Lopez
Melinda Lopez is a playwright, actress and educator, currently living in Boston, MA. She is the inaugural playwright-in-residence at the Huntington Theatre Company and a past Huntington Playwriting Fellow. Her plays, which include Sonia Flew, Becoming Cuba, Caroline in Jersey, and Orchids to Octopi, among others, have been produced at venues including the Williamstown Theater Festival, Steppenwolf Theatre Company, Laguna Playhouse and Central Square Theater. As an actress, she was recently seen in Appropriate at SpeakEasy Stage Company, and has previously appeared in Our Town, Persephone, A Month in the Country and The Rose Tattoo at the Huntington. She teaches theatre and performance at Wellesley College and playwriting at Boston University.
Playwright/Actress:
Melinda Lopez
Director:
David Dower
Dramaturg:
P. Carl
Lighting Designer:
Scott Pinkney
Projection Designer:
Garrett Herzig
Sound Designer:
Arshan Gailus
Stage Manager:
Lizzy Gordon
Gallery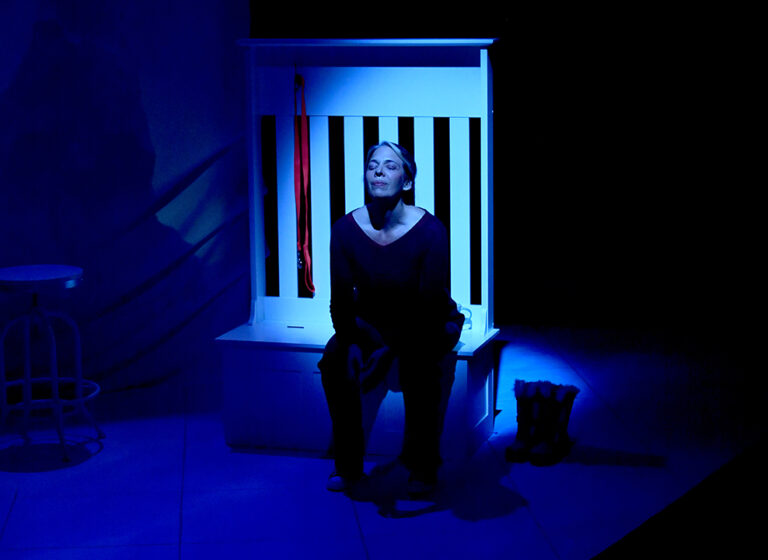 Photo Credit: Paul Marotta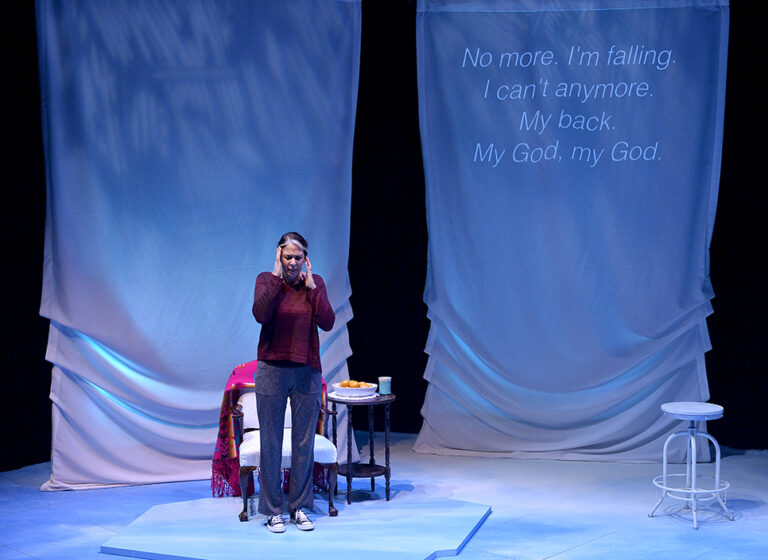 Photo Credit: Paul Marotta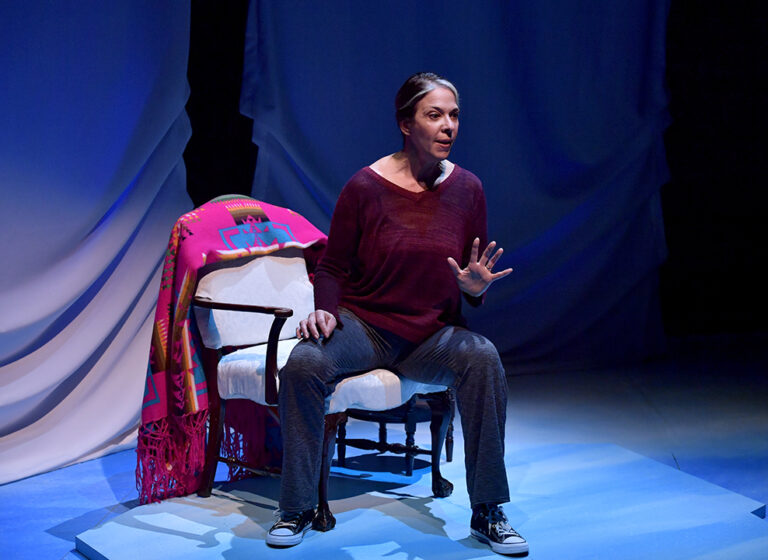 Photo Credit: Paul Marotta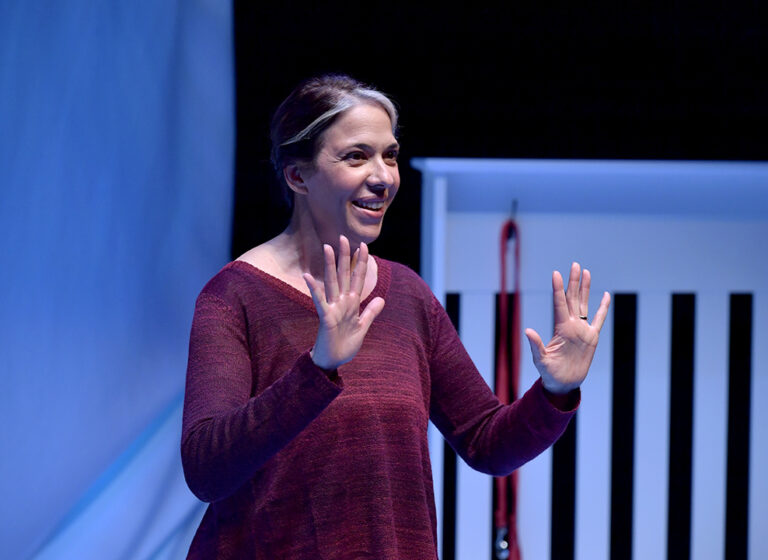 Photo Credit: Paul Marotta