Apr 21—24, 2022
Octavia E. Butler's

Parable of the Sower

Toshi Reagon &
Bernice Johnson Reagon / NYC

Get Tickets
"An unrepentantly political work of theater. Poignant and cautionary, this blues, gospel and funk-inflected work argues that if we want to avoid this future we'll need diversity, strength and a song or two."
— The New York Times
All that you touch you change. All that you change changes you.
Based on the classic sci-fi novel by Afro-futurist author Octavia E. Butler, Parable of the Sower is a genre-defying, modern congregational opera that celebrates two centuries of Black music. Written by Toshi Reagon and Bernice Johnson Reagon, Parable chronicles the spiritual awakening of Lauren Olamina amidst an America plagued by the products of unrelenting greed, systemic injustice and climate change denial. Parable of the Sower transforms the operatic form, fusing African-American spiritualism, deep insights into gender and race, and climate activism into a new musical experience that thrills and inspires.
This engagement has been rescheduled from February to April, and ticket holders have been notified. If you have tickets for February and didn't receive a notification, please contact the Box Office at tickets@artsemerson.org or 617-824-8400.
Info

Venue
Emerson Cutler Majestic Theatre
219 Tremont Street Boston, MA 02116
Dates
Apr 21, 2022 - Apr 24, 2022
Post Show Conversations
Join us for a conversation with guest speakers following these performances:
FRI APR 22: Rev. Mariama White Hammond, Founding Pastor, New Roots AME Church and Toshi Reagon
SAT APR 23: adrienne marie brown, author Emergent Strategies and Toshi Reagon
Details
120 minutes, no intermission
Tickets from $25
Ages 13+
---
Please Note:
Proof of vaccination or a negative test is required for entry
Access
Open Captioning
Fri, Apr 22 8:00 pm
American Sign Language
Sun, Apr 24 2:00 pm
---
Get Tickets
ArtsEmerson is committed to providing accessible pricing.
$25 tickets are currently available for all performances.
A limited number of $10 TodayTix Mobile Rush Tickets are available at 10am for same-day performances.
Artists
Credits
Originally commissioned by The Public Theater, and Co-commissioned by The Arts Center at NYU Abu Dhabi. World Premiere at The Arts Center at NYU Abu Dhabi November 9, 2017. It is made possible with funding by the New England Foundation for the Arts' National Theater Project, with lead funding from The Andrew W. Mellon Foundation. Octavia E. Butler's Parable of the Sower was developed with support by The Public Theater and during a residency at the Baryshnikov Arts Center, New York, NY.
Additional support provided by the Apollo's Salon Series Program. Fiscally sponsored by Cal Shakes. Originally Produced by Wise Reagon Arts LLC and Meiyin Wang.
Creators
Toshi Reagon and Bernice Johnson Reagon
Music and Lyrics by
Toshi Reagon and Bernice Johnson Reagon
Co-Directed by
Eric Ting & Signe V. Harriday
Based on the Novels Parable of the Sower and Parable of the Talents
Octavia E. Butler
TOSHI REAGON (Librettist, Composer, Music Director)
TOSHI REAGON is a talented and versatile singer, composer, musician, curator and producer with a profound ear for sonic Americana—from folk to funk, from blues to rock. While her expansive career has landed her at Carnegie Hall, the Paris Opera House and Madison Square Garden, you can just as easily find Toshi turning out at a music festival, intimate venue or local club. She has collaborated with many artists including Carl Hancock Rux, Ani DiFranco, Lenny Kravitz, Elvis Costello and Nona Hendryx. As a composer, she has worked with Katori Hall, Urban Bush Women and The Jane Comfort Dance Co., among others. She is currently touring Bessie Award-winning The Blues Project with tap dancer Michelle Dorrance and Dorrance Dance. She founded WORD*ROCK*&SWORD, a community festival that takes place throughout New York City every September. Together with her mother Bernice Johnson Reagon, she has created two operas with director Robert Wilson, The Temptation of St. Anthony and Zinnias, The Life of Clementine Hunter. Toshi co-composed music for two Peabody Award-winning films and received a NYFA Award for Music Composition, the 2010 OutMusic Heritage Award and The Black Lily Music and Film Festival Award for Outstanding Performance. She is a National Women's History Month honoree and was named a 2015 Art of Change Fellow by the Ford Foundation.
BERNICE JOHNSON REAGON (Librettist, Composer)
BERNICE JOHNSON REAGON is a scholar, singer/songleader, activist. For over half a century she has been a profound contributor to African American and American culture. Born in Southwest Georgia, her singing style and traditional repertoire is grounded in her experiences in church, school and political activism. As a composer, she has created a narrative of her social and political activism through her songs and larger compositions. She performed as a member of the SNCC Freedom Singers during the sixties; she founded an all-women a cappella ensemble, The Harambee Singers, during the Black Cultural Movement; she founded and led the internationally acclaimed Sweet Honey in the Rock for thirty years until retirement. Paralleling her work in music, Reagon is one of the leading authorities in African American Cultural History. She is a recipient of the Heinz Award for Arts and Humanities, a MacArthur Fellowship and the Presidential Medal and Charles E. Frankel Prize for Contributions to the Public Understanding of Humanities.
ERIC TING (Director)
ERIC TING is an Obie Award-winning director and Artistic Director of California Shakespeare Theater. Recent directing credits include Black Odyssey, Othello (Cal Shakes), the world premiere of Sam Hunter's Lewiston (Long Wharf Theatre) and To Kill a Mockingbird (Cincinnati Playhouse), Frances Ya-Chu Cowhig's The World of Extreme Happiness (Manhattan Theatre Club/Goodman), Branden Jacobs-Jenkins' Appropriate (Center Theatre Group), Kimber Lee's Brownsville Song (Long Wharf/ Philadelphia Theatre Co.), Sam Hunter's A Great Wilderness (Williamstown), Nora Chipaumire's Miriam (BAM Next Wave), Jackie Sibblies Drury's We Are Proud to Present a Presentation… (world premiere, Soho Rep/Victory Gardens). Ting is a founding member of the artists' collective Intelligent Beasts.
OCTAVIA ESTELLE BUTLER (Author, June 22, 1947–February 24, 2006)
Often referred to as the "grand dame of science fiction," Octavia Butler was born in Pasadena, California. She received an Associate of Arts degree in 1968 from Pasadena Community College, and also attended California State University in Los Angeles and the University of California, Los Angeles. During 1969 and 1970, she studied at the Screenwriter's Guild Open Door Program and the Clarion Science Fiction Writers' Workshop, where she took a class with science fiction master Harlan Ellison (who later became her mentor), which led to Butler selling her first science fiction stories. Butler's first story, Crossover, was published in the 1971 Clarion anthology. Patternmaster, her first novel and the first title of her five-volume Patternist series, was published in 1976, followed by Mind of My Mind in 1977. Others in the series include Survivor (1978), Wild Seed (1980), which won the James Tiptree Award, and Clay's Ark (1984). With the publication of Kindred in 1979, Butler was able to support herself writing full time. She won the Hugo Award in 1984 for her short story, Speech Sounds, and in 1985, Butler's novelette Bloodchild won a Hugo Award, a Nebula Award, the Locus Award and an award for best novelette from Science Fiction Chronicle. Other books by Octavia E. Butler include the Xenogenesis trilogy: Dawn (1987), Adulthood Rites (1988) and Imago (1989), and a short story collection, Bloodchild and Other Stories (1995). Parable of the Sower (1993), the first of her Earthseed series, was a finalist for the Nebula Award as well as a New York Times Notable Book of the Year. The book's sequel, Parable of the Talents (1998), won a Nebula Award. In 1995, Butler was awarded the prestigious MacArthur Foundation fellowship.
Gallery
Photo Credit: Reed Hutchinson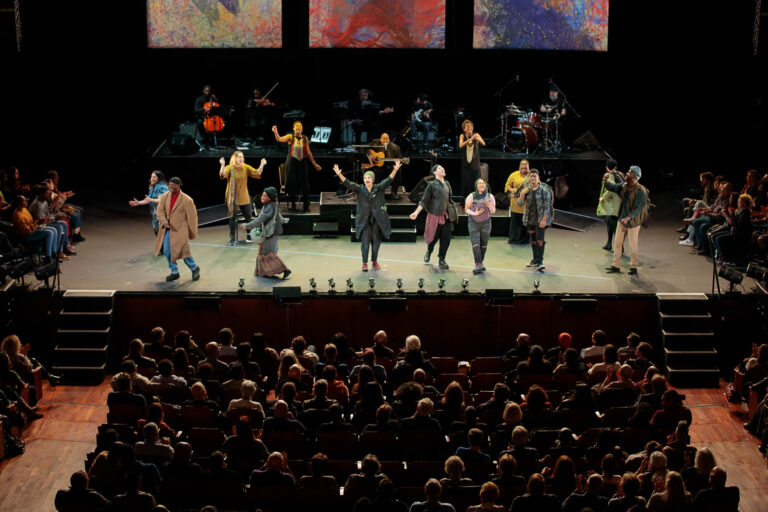 Photo Credit: Reed Hutchinson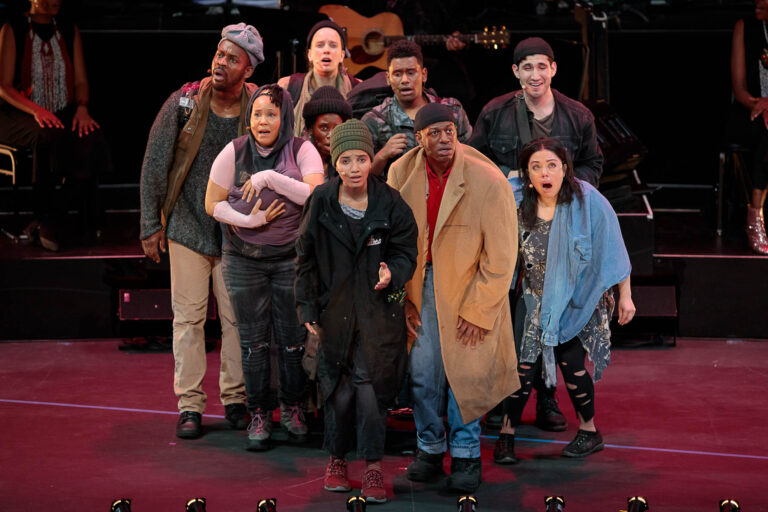 Photo Credit: Reed Hutchinson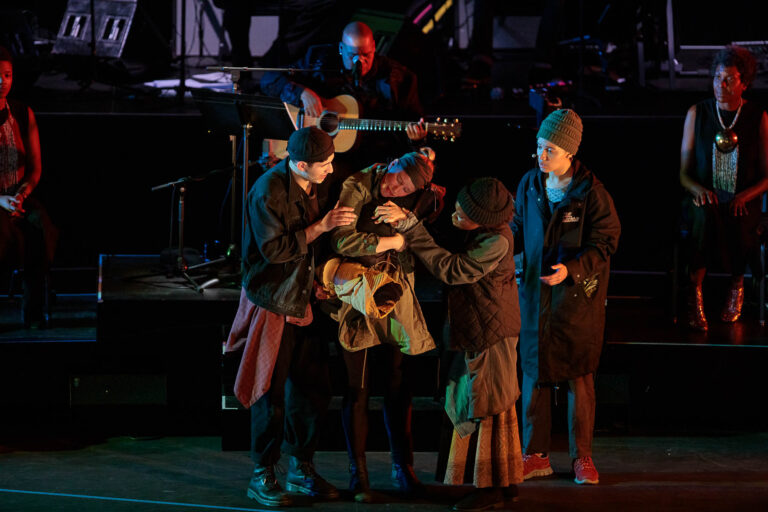 Photo Credit: Reed Hutchinson
Photo Credit: Reed Hutchinson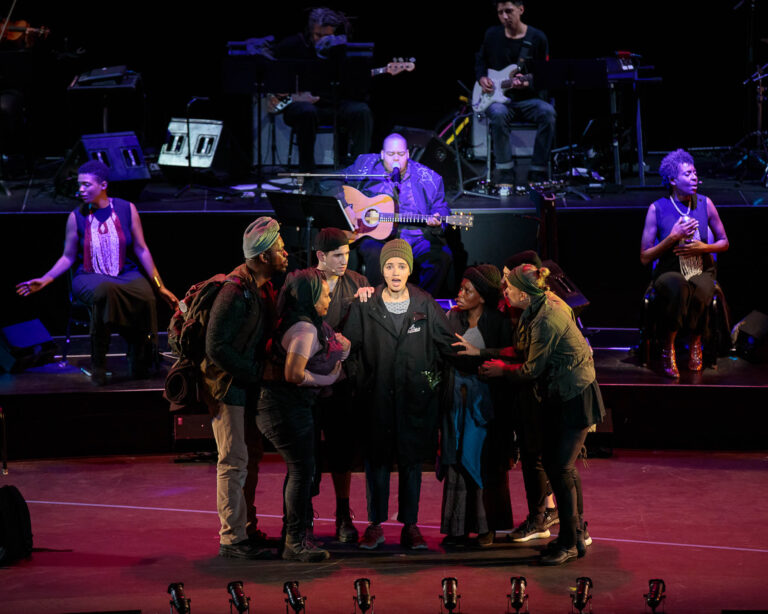 Photo Credit: Reed Hutchinson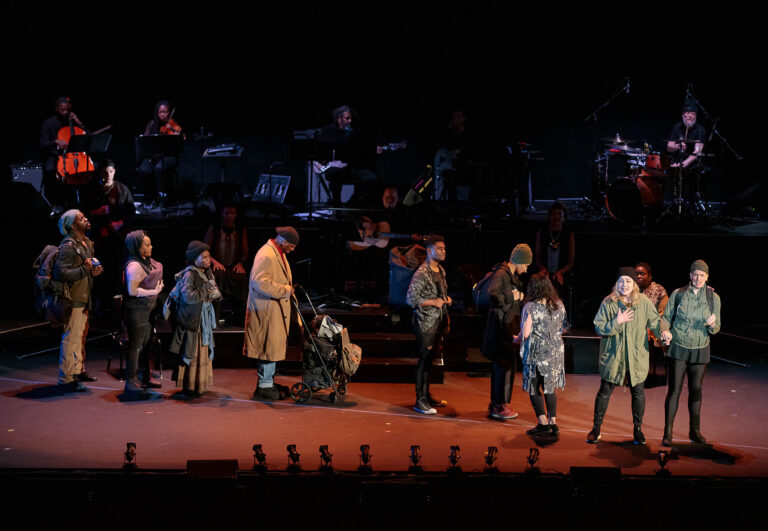 Photo Credit: Reed Hutchinson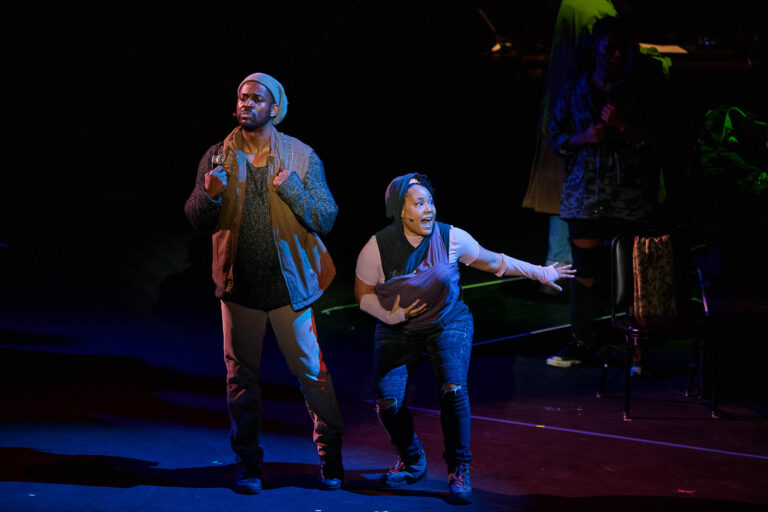 Photo Credit: Reed Hutchinson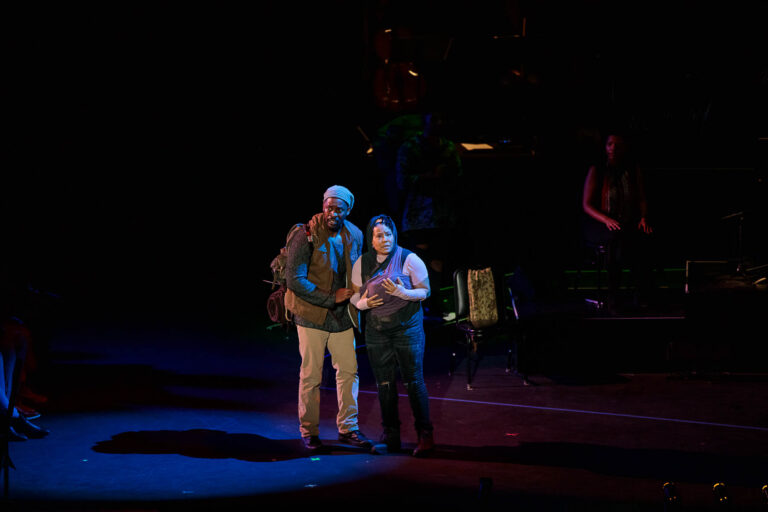 Photo Credit: Reed Hutchinson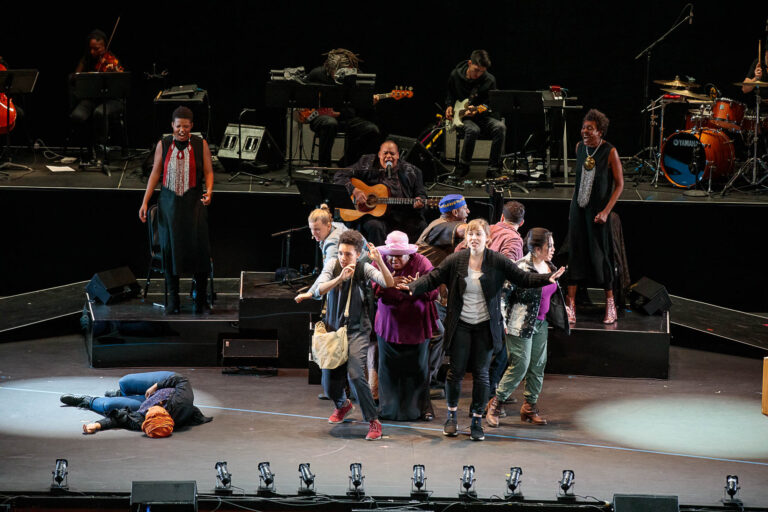 Photo Credit: Reed Hutchinson
Photo Credit: Reed Hutchinson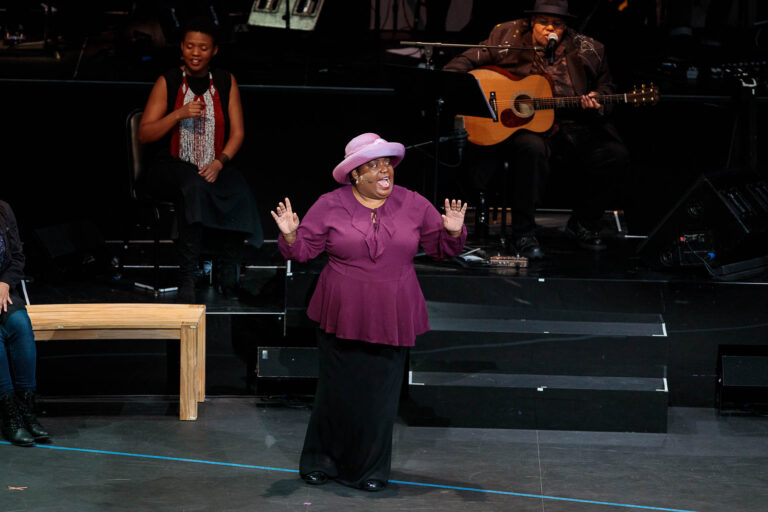 Photo Credit: Reed Hutchinson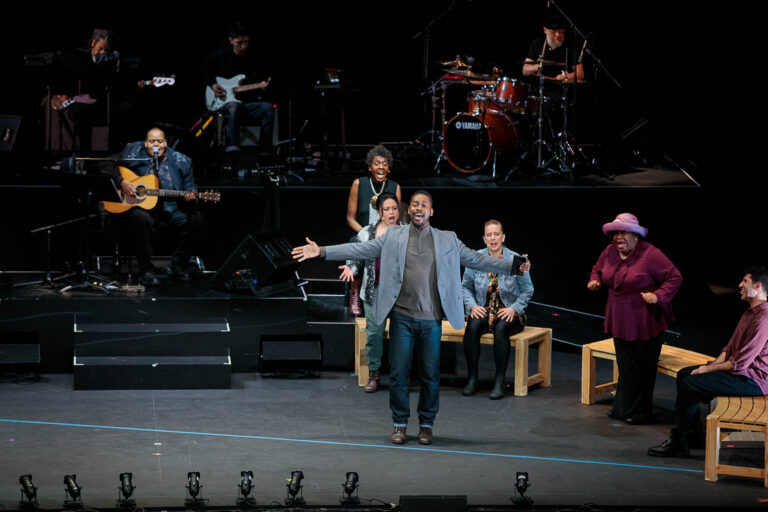 Photo Credit: Reed Hutchinson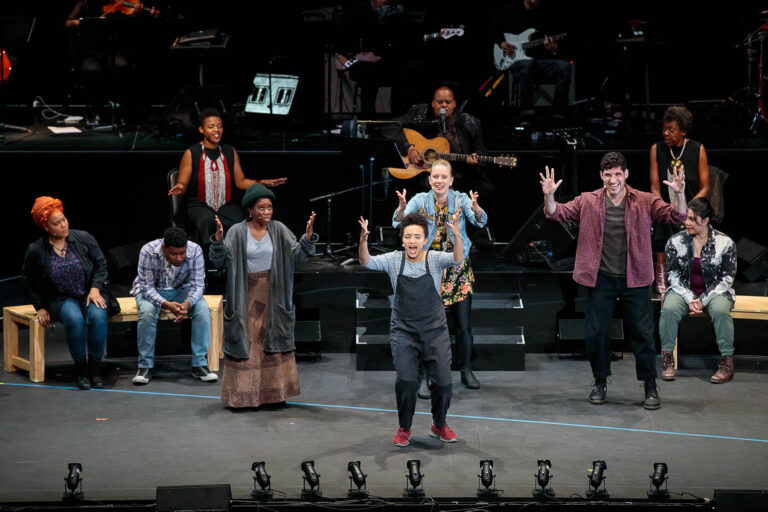 Photo Credit: Reed Hutchinson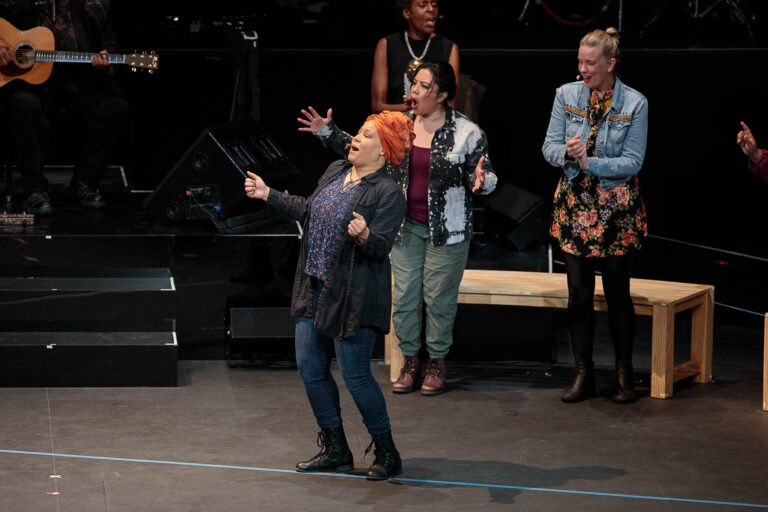 Photo Credit: Reed Hutchinson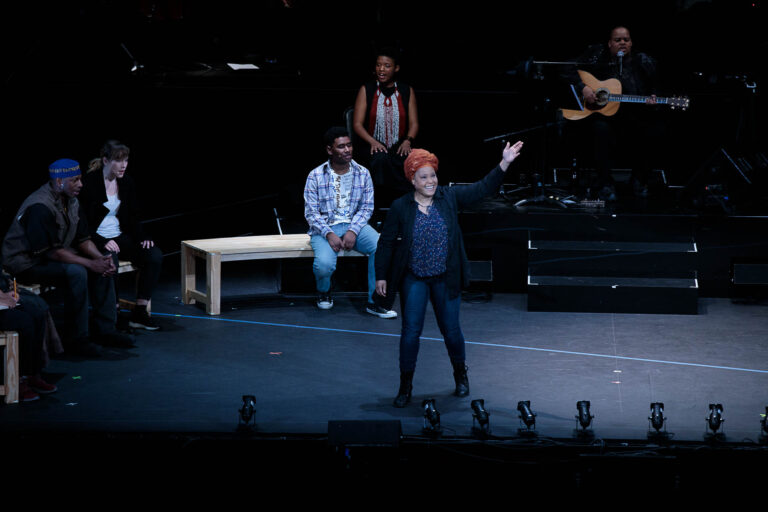 Photo Credit: Reed Hutchinson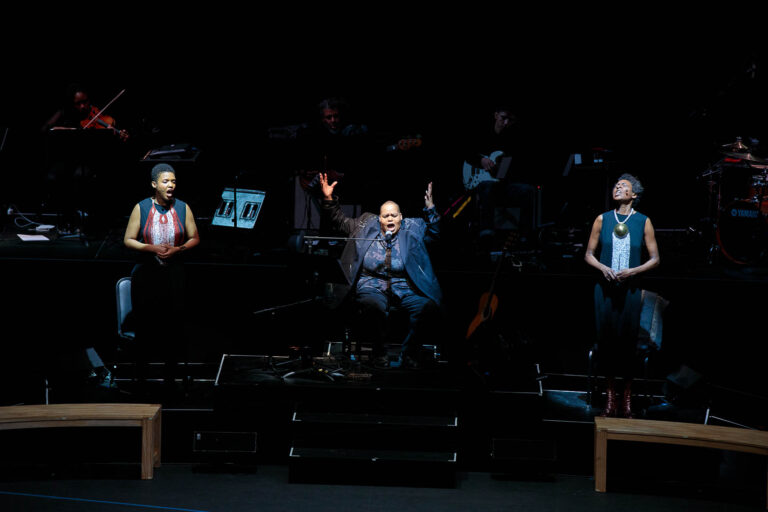 Photo Credit: Reed Hutchinson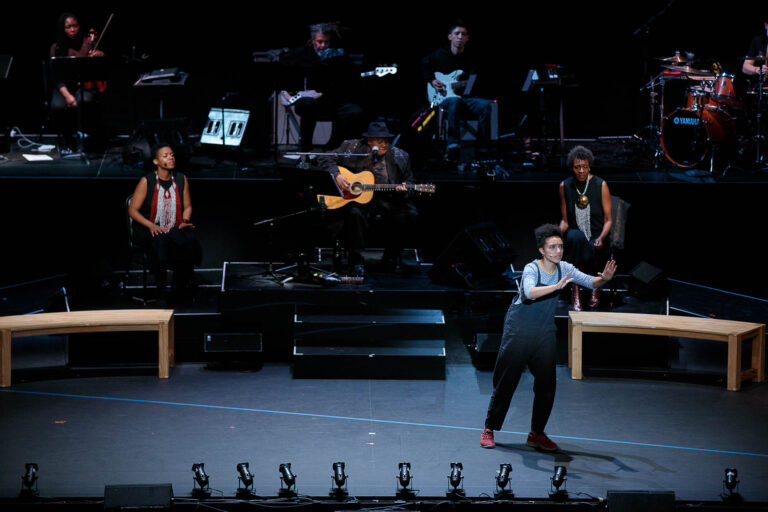 Photo Credit: Reed Hutchinson