Feb 24—Apr 01, 2018
ArtsEmerson Presents the American Repertory Theater's Production of

The White Card

CLAUDIA RANKINE / Boston
"I write to provoke dialogue and to transform how we think about what it means to live and breathe in the world."
— Claudia Rankine
From the author of Citizen comes a new play exploring the state of our racial imagination.
In The White Card, a conversation at a dinner party thrown by Virginia and Charles, an influential Manhattan couple, for up-and-coming artist Charlotte raises questions about what—and who—is actually on display. Claudia Rankine's 2014 New York Times best-selling Citizen: An American Lyric unpacked the insidious ways in which racism manifests itself in everyday situations. Now, this world-premiere play poses the question, "Can American society progress if whiteness stays invisible?"
The cast includes Karen Pittman (Broadway's Good People and Passing Strange) as Charlotte, Daniel Gerroll (Broadway's Enchanted April and Shadowlands at Off-Broadway's Acorn Theater) as Charles, Patricia Kalember (Broadway's Don't Dress for Dinner and Losing Louie) as Virginia, Jim Poulos (Broadway's The Adventures of Tom Sawyer and RENT) as Eric, and Colton Ryan as Alex.
Info

Venue
Emerson Paramount Center
Robert J. Orchard Stage
559 Washington Street, Boston, MA 02111
Dates
Feb 24, 2018 - Apr 01, 2018
Details
90 minutes, no intermission Followed by an Act II discussion
Tickets from $25
Ages 12+
Access
American Sign Language Performance
*Use promo code SIGNLANGUAGE to unlock tickets

Sat, Mar 31 2:00 pm
Audio Described Performance
Sun, Mar 18 2:00 pm
Artists
Presented By:
ArtsEmerson
Writer:
Claudia Rankine
Director:
Diane Paulus
Dramaturg:
P. Carl
CLAUDIA RANKINE
is the author of five collections of poetry including Citizen: An American Lyric and Don't Let Me Be Lonely; two plays including Provenance of Beauty: A South Bronx Travelogue; numerous video collaborations, and is the editor of several anthologies including The Racial Imaginary: Writers on Race in the Life of the Mind. For her book Citizen, Rankine won both the PEN Open Book Award and the PEN Literary Award, the NAACP Award, and the National Book Critics Circle Award for Poetry (Citizen was the first book ever to be named a finalist in both the poetry and criticism categories); and was a finalist for the National Book Award. Citizen also holds the distinction of being the only poetry book to be a New York Times bestseller in the nonfiction category. Among her numerous awards and honors, Rankine is the recipient of the Poets & Writers' Jackson Poetry Prize and fellowships from the Lannan Foundation and the National Endowment of the Arts. She lives in California and teaches at Yale University as the Frederick Iseman Professor of Poetry.
CAST
Karen Pittman, Daniel Gerroll, Patricia Kalember, Jim Poulos and Colton Ryan
DIANE PAULUS
is the Terrie and Bradley Bloom Artistic Director of the American Repertory Theater (A.R.T.) at Harvard University, and was selected for the 2014 TIME 100, TIME Magazine's annual list of the 100 most influential people in the world. Paulus is the 2013 recipient of the Tony Award for Best Director of a Musical (Pippin), Eve Ensler's In the Body of the World, Waitress (currently on Broadway at the Brooks Atkinson Theater), Crossing (a new American opera with music and libretto by Matt Aucoin), Finding Neverland (currently on US National Tour), Witness Uganda, Pippin (Tony Award, Best Revival and Best Director), The Gershwins' Porgy and Bess (Tony Award, Best Revival, NAACP Award, Best Direction), Prometheus Bound, Death and the Powers: The Robots' Opera, Best of Both Worlds, Johnny Baseball, The Donkey Show. Her other recent work includes Cirque du Soleil's Amaluna, currently on tour in Europe, Invisible Thread at Second Stage, The Public Theater's Tony Award-winning revival of HAIR on Broadway and London's West End. As an opera director, her credits include The Magic Flute, the complete Monteverdi cycle, and the trio of Mozart-Da Ponte operas, among others. Diane is Professor of the Practice of Theater in Harvard University's English Department. She was selected as one of Variety's "Trailblazing Women in Entertainment for 2014" and Boston Magazine's "50 Thought Leaders of 2014."
P. CARL
is a distinguished artist in residence at Emerson College in Boston. He is also a writer and lecturer on theatre, gender, inclusive practices, and innovative models for building community and organizations. He is an accomplished theatre artist most recently served as a key creative collaborator (dramaturg and producer) on a range of diverse projects including Claudia Rankine's new play, The White Card, Melinda Lopez's Mala (2017 Elliot Norton Award for Outstanding New Script), Jessica Blank and Erik Jensen's How to Be a Rock Critic, and Deborah Stein and Suli Holum's The Wholehearted. Dr. Carl is the founder of the journal HowlRound and co-founder of the subsequent online platform HowlRound Theatre Commons. In 2017, Dr. Carl was given a prestigious Art of Change Fellowship from the Ford Foundation, was named Theatre Person of the Year in 2015 (National Theater Conference), and was named an alumni of notable distinction from the University of Minnesota. His former positions include director of HowlRound Theatre Commons, co-artistic director of ArtsEmerson (Emerson College), director of artistic development at Steppenwolf Theatre Company, and producing artistic director at The Playwrights' Center, Minneapolis. Dr. Carl holds a PhD in comparative studies in discourse and society from the University of Minnesota, and is currently working on his memoir, Becoming a White Man.
Presented by

The White Card was originally conceived by ArtsEmerson, Boston, MA. It was commissioned by ArtsEmerson and the American Repertory Theater, Cambridge, MA. The world premiere is produced by A.R.T. and presented by ArtsEmerson.
This project is supported in part by an award from the National Endowment for the Arts.
Gallery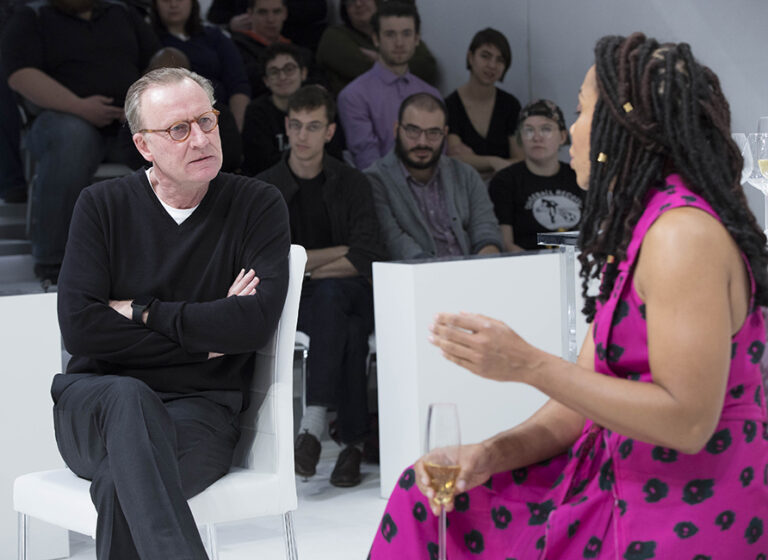 Photo Credit: Gretjen Helene Photography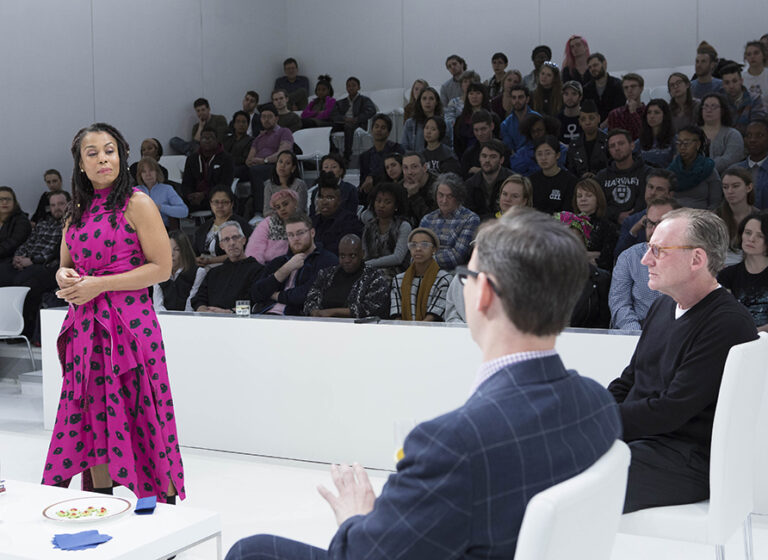 Photo Credit: Gretjen Helene Photography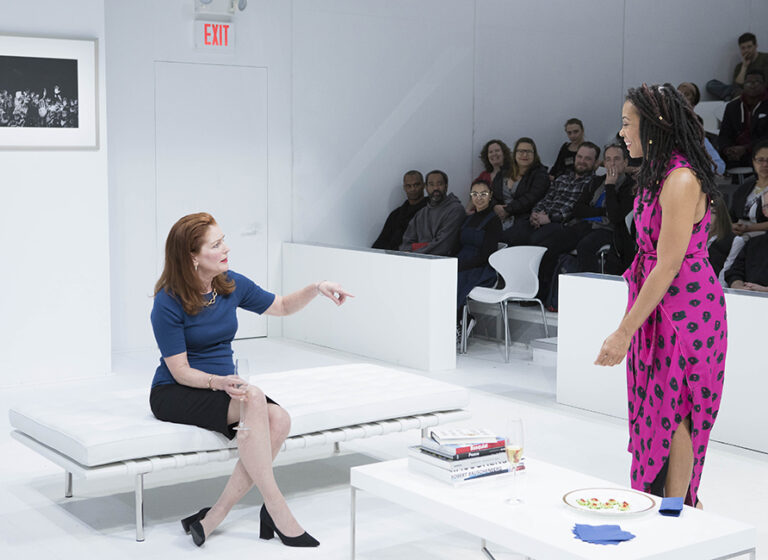 Photo Credit: Gretjen Helene Photography
Photo Credit: Gretjen Helene Photography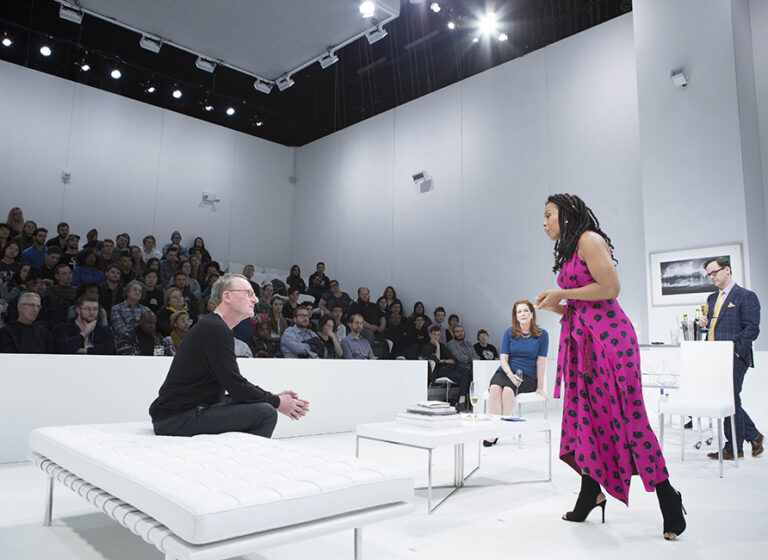 Photo Credit: Gretjen Helene Photography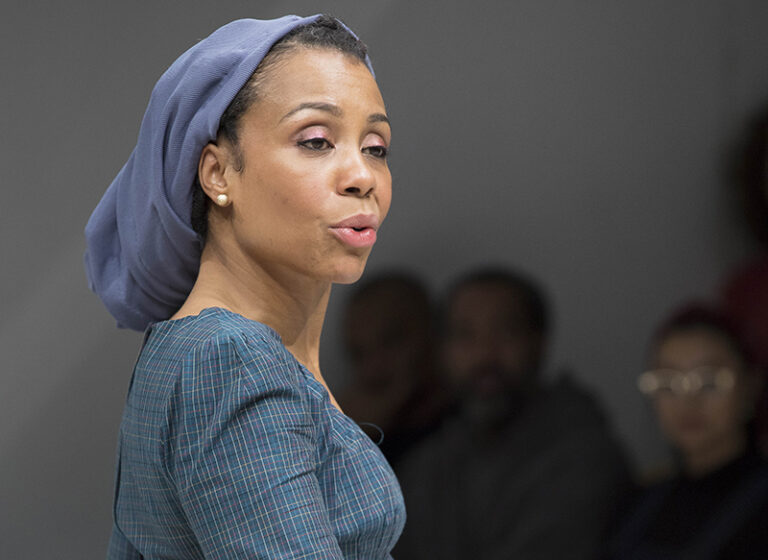 Photo Credit: Gretjen Helene Photography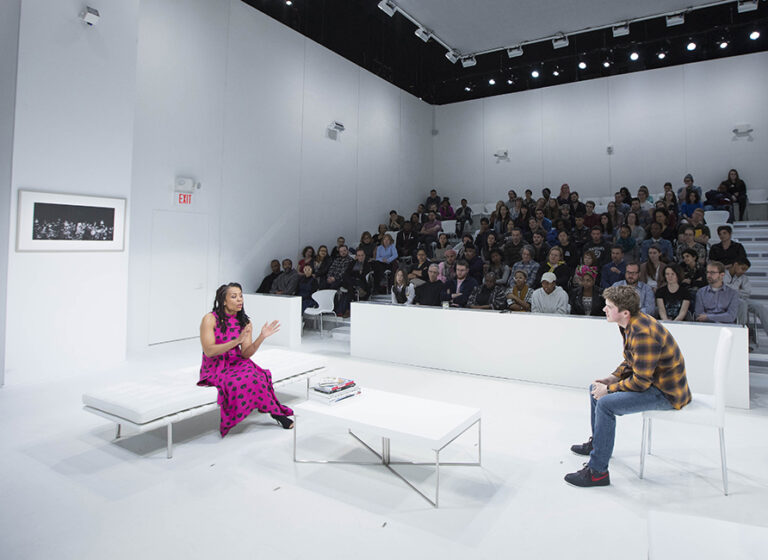 Photo Credit: Gretjen Helene Photography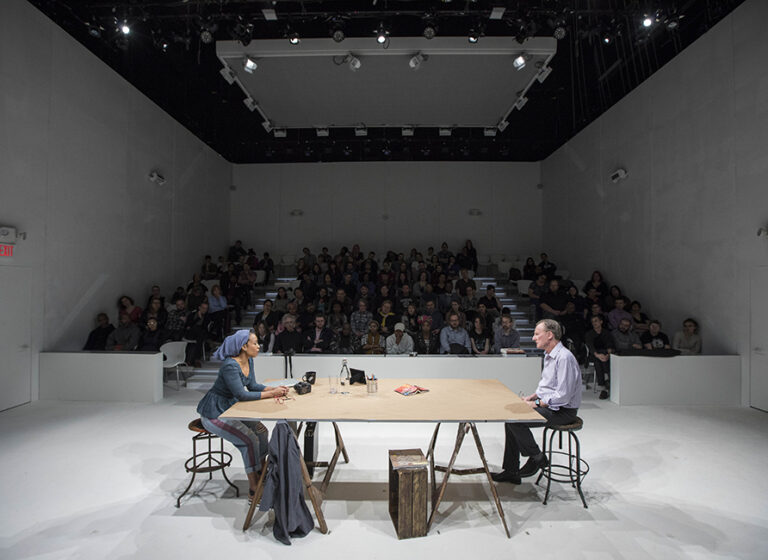 Photo Credit: Gretjen Helene Photography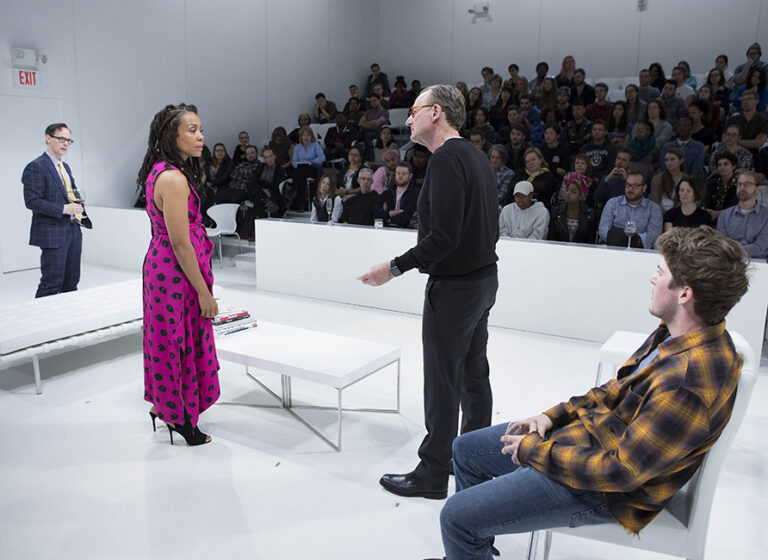 Photo Credit: Gretjen Helene Photography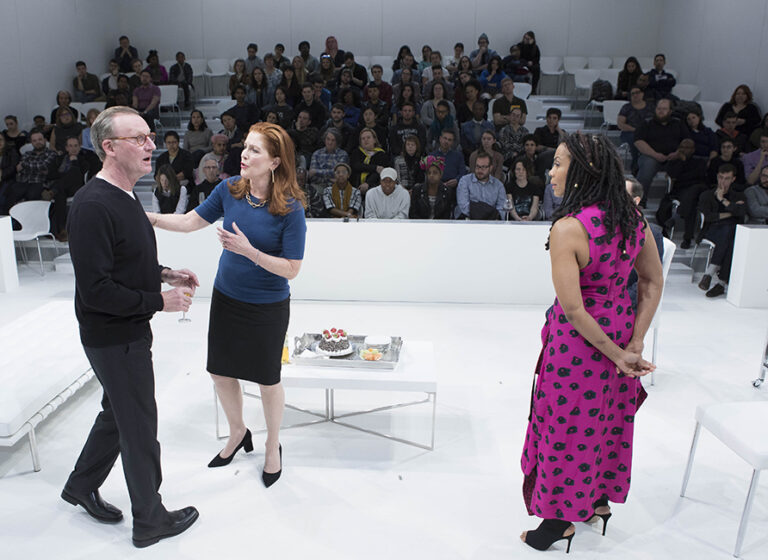 Photo Credit: Gretjen Helene Photography