Mar 07—25, 2018
Hamlet
IN REPERTORY WITH SAINT JOAN
BEDLAM / NYC
"No troupe in New York these days rides the storytelling momentum of theater more resourcefully or enthusiastically than Bedlam."
— The New York Times
He's the prince. She's the rebel.
Prince Hamlet is depressed. Having been summoned home to Denmark to attend his father's funeral, he is shocked to find his mother already remarried — to his father's brother, Claudius. Worse still, Claudius has had himself crowned king despite the fact that Hamlet is heir to the throne. No wonder Hamlet suspects foul play. Bedlam brings their unique performance style to Shakespeare's greatest play — arguably the greatest play in the English language — and four actors perform all 25 roles!
SEE BEDLAM IN REPERTORY
2 Plays, 4 Actors, 49 Characters: Behold William Shakespeare and George Bernard Shaw's most famous creations side by side, in repertory, in Hamlet and Saint Joan. Iconic figures are brought vividly to life in two riveting, unexpectedly funny, stripped-down stagings by four actors from Bedlam, the high-wire, adrenaline fueled New York City theater company, and directed by Eric Tucker.
Info

Venue
Emerson Cutler Majestic Theatre
219 Tremont Street Boston, MA 02116
Dates
Mar 07, 2018 - Mar 25, 2018
Details
3 hours including two 10 minute intermissions
Tickets from $20
Ages 10+
Everyone, regardless of age, must have a ticket to be admitted to this production, including babes in arms.
Access
Audio Described Performance
Sun, Mar 25 2:00 pm
Artists
Presented By:
Bedlam
Bedlam was founded in 2012, presenting George Bernard Shaw's Saint Joan on a shoestring budget with only four actors playing over 25 characters. The show received instant recognition and was extended four times. Terry Teachout of The Wall Street Journal was an early admirer, describing it as "Thrilling! An unforgettable show! The most exciting George Bernard Shaw revival I've ever seen, bar none."
Committed to the immediacy of the relationship between the actor and the audience, Bedlam creates works of theatre that reinvigorate traditional forms in a flexible, raw space, collapsing aesthetic distance and bringing its viewers into direct contact with the dangers and delicacies of life. In this new, fresh, active environment storytelling becomes paramount and the result is a kinetic experience of shared empathy.
HAMLET written by
William Shakespeare
Director:
Eric Tucker
Scenic Designer:
John McDermott
Lighting Designer:
Les Dickert
Costume and Sound Designer:
Eric Tucker
Fight Director:
Trampas Thompson
Produced in Association with
ArKtype / Thomas O. Kriegsmann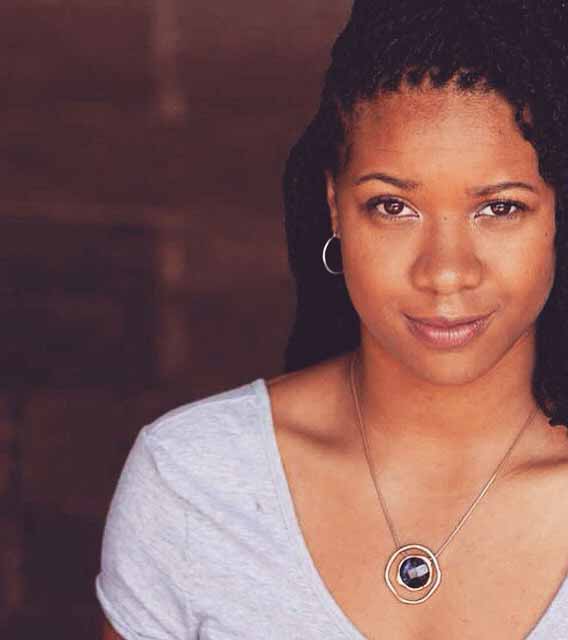 AUNDRIA BROWN
Regional: Actions & Objectives (Triad Stage) Crumbs from the Table of Joy (Martha's Vineyard Playhouse). Local: CRH (The Kraine Theater); Aint No' Mo (New York Theater Workshop); Mary/Stuart (BAM); What I Tell You in the Dark (National Black Theater Of Harlem). VOICEOVER WORK: Man in the High Castle: Resistance Radio. Education: University of North Carolina School of the Arts. Give a listen to me as Miss Evangeline for Man in the High Castle: Resistance Radio @ www.resistanceradio.com website coming soon @ driabrown.com.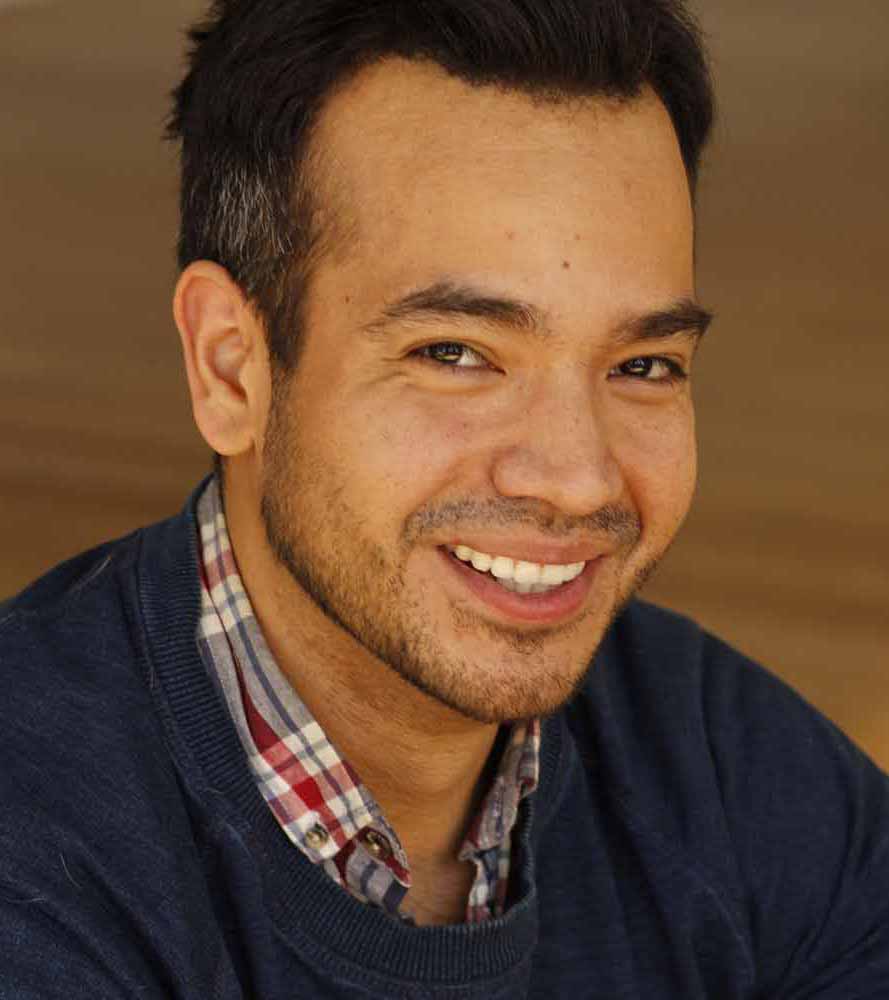 KAHLIL GARCIA
Kahlil is thrilled for his Bedlam debut! Regional Theatre: Pride and Prejudice (Bingley), MacBeth (MacBeth), As You Like It (Oliver) New York Theater: The Tempest (Caliban), Hard Times (Blackpool) Film/TV: "The Newsroom," "The Goodwife," "The BlackList." Founding Member 15-501 Productions (@15501pros) Twitter/IG: @kg_garcia MFA: UNC Chapel Hill. BFA: Pace University.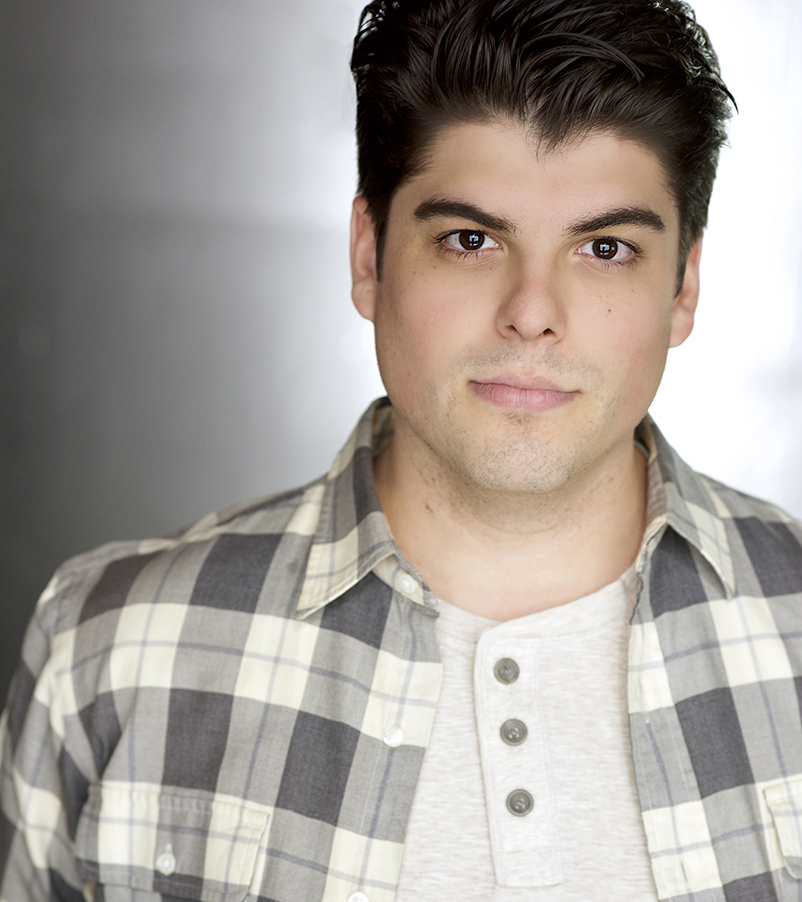 SAM MASSARO
Sam recently graduated from UC Irvine with his MFA in Acting. A NY based actor from Florida, he's worked regionally with companies including Mad Cow Theatre, Summer Repertory Theatre, New Swan Shakespeare festival and the B Street Theatre. Some favorite roles include Robert in Boeing Boeing, Touchstone in As You Like It, Lee in True West, Liam in Bad Jews, and Michal in The Pillowman. He will be making his film debut this year opposite Christian Bale in Adam McKay's Backseat. A proud member of Actors Equity and honored to be represented by the team at CLA Management!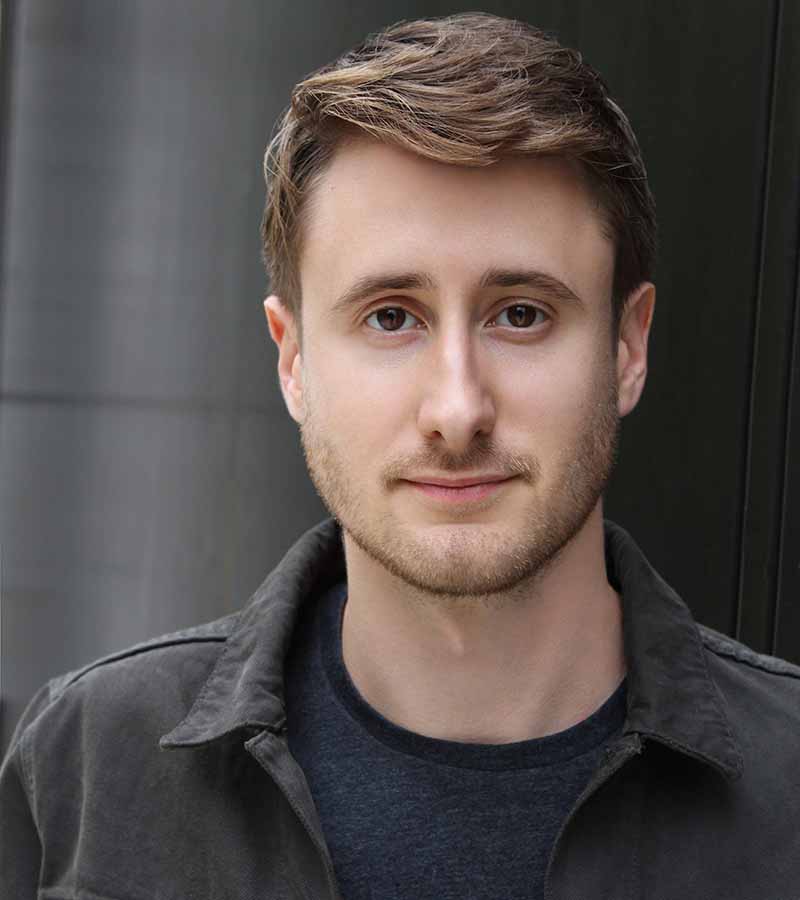 AUBIE MERRYLEES
Regional credits include Hand to God (Philadelphia Theatre Company), Caucasian Chalk Circle (Yale Rep), Stupid Fucking Bird, and Rachel Bonds' At the Old Place (Arden Theatre Company), The Aliens (Theatre Exile), The Liar (Lantern), My Romantic History (Inis Nua), and A Bright New Boise (Simpatico). Aubie is also a company member at People's Light & Theatre, where he has appeared in more than ten productions, including End Days, One Flew Over the Cuckoo's Nest, Beautiful Boy, and Stargirl. He is a graduate of Brown University and the Yale School of Drama. For Mom, always.