May 12, 2020 | News

,
Congratulations Detroit Red, winner of TWO Elliot Norton Awards!
On May 11th, 2020 the Elliot Norton Awards announced their award winners, honoring New England theatre across the board.
For ArtsEmerson, we are particularly thrilled that Detroit Red won two awards: Outstanding New Script — awarded to playwright Will Power — and Outstanding Actor, Large Theatre — awarded to Eric Berryman for his portrayal of Detroit Red/Malcolm X.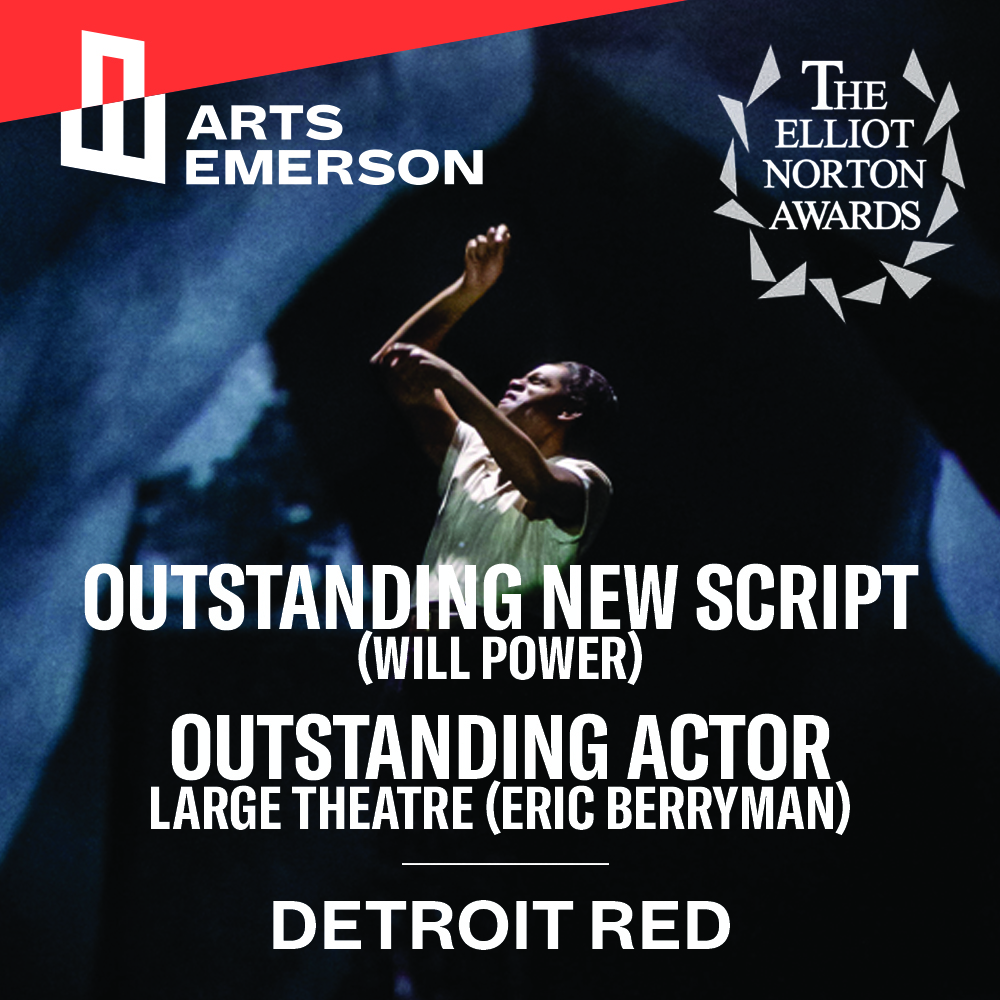 Thank you to the Elliot Nortons for recognition and congratulations to all the winners! Check out the full list here.