May 25, 2023 | Theatre

,
23/24 Season Show Packages
On May 24, ArtsEmerson unveiled our 23/24 Season, full of thrilling shows from a diversity of styles, voices and cultures, all illuminating the contemporary moment and a new chapter in our story. Audiences now have the opportunity to secure their seats to these upcoming shows through a Season Package – including the "Choose Your Own" 4-show package! While audiences can choose a combination of any 4 shows to include in their package, below are a few recommendations of thematically tied shows.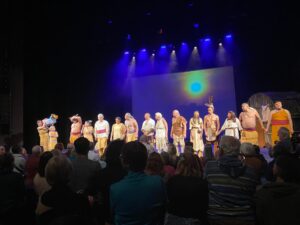 Restorying on Our Stages
Stories remind us of who we are. They inform how we see ourselves as individuals, how we see our country, and how we imagine our future. But who writes the stories we share? At ArtsEmerson, we believe in artists who boldly celebrate our differences, reflect the vital diversity of our city, and deepen our connection to each other. We believe the re-storying happening on our stages is actually the story, and this will be more apparent than ever in what's coming up next.
We Are The Land
The Book of Life
The Real James Bond…Was Dominican
Book of Mountain and Seas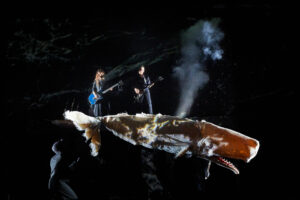 Classic Stories, New Points-of-View
Experience history's greatest stories told with a fresh perspective – and all live on stage. Witness some of literature's most famous rivalries, from the Montagues and Capulets in Duel Reality to Captain Ahab and the Great White Whale in Moby Dick. See Ian Fleming's iconic spy take on new meaning in The Real James Bond…Was Dominican and watch as Chinese creation myths and stories come to life in Book of Mountain and Sees. 
Duel Reality
Moby Dick
The Real James Bond…Was Dominican
Book of Mountain and Seas
Music Fanatics
Music has the power to lift up spirits, highlight shared connections, and of course, bring stories to life. ArtsEmerson is proud to present shows that meet at the intersection of theater and music, and we continue to to seek out performances that utilize music to tell stories and bring audiences together. 
The Book of Life
Book of Mountain and Seas
Mrs. Krishnan's Party
Duel Reality
Ready to get a 4-show Season Package? You can order online here or call the Box Office at 617.824.8400 anytime Tue-Sat: 12–6PM.