October 27, 2023 | Theatre

,
Introducing Christopher Rivas, the creator and performer of The Real James Bond… Was Dominican
ArtsEmerson is proud to welcome author, actor, and storyteller Christopher Rivas to the Robert J. Orchard Stage at the Emerson Paramount Center for his performance of The Real James Bond… Was Dominican running from November 8 – 12. In this funny and poignant one-man show, Chris brings audiences along on a self-discovery journey, framed by the pivotal moment in his life when he, as a James Bond-obsessed Dominican boy finds out that 007 was inspired by the real-life Dominican diplomat, race car driver, and spy, Porfirio Rubirosa.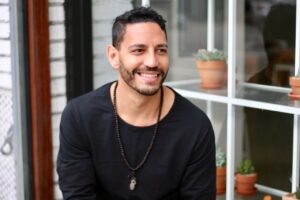 Born in Queens, New York to a Dominican father and Colombian mother, Christopher Rivas spent his early years not only obsessing over James Bond, but also honing his skills as a performer and storyteller. His passion for the arts led him to pursue a degree in acting at the prestigious California Institute of the Arts and develop storytelling workshops for the United Nations High Commission for Refugees, LAMP on Skid Row, The Museum of Broken Relationships, UCLA, and his alma mater, CalArts. In 2018, Chris was apart of the faculty of The Ariane de Rothschild Fellowship.
As an actor, Christopher has been seen a number of times on the silver screen, with roles in shows like Grey's Anatomy, New Amsterdam, and Call Me Kat. However, Rivas is not just an actor, but an author and storyteller as well.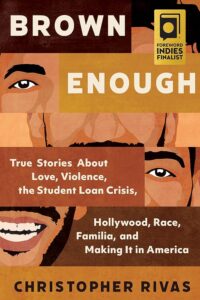 Just last year, he published his first novel, Brown Enough: True Stories About Love, Violence, the Student Loan Crisis, Hollywood, Race, Familia, and Making It in America, which has been met to critical acclaim, even receiving an acknowledgement from actor John Leguizamo. Rivas is also the creator and host of the podcast Rubirosa, which tells the true story of Porfirio Rubirosa's incredible and complicated life and what his story may teach us about love, success, family, Hollywood, code-switching, white-washing, and the roller coaster of finding ones' true self.
At his core, Christopher Rivas is a storyteller, using his art to "disrupt what is with the possibility of what can be" while still asking and exploring life's bigger and deeper questions. Chris's impactful perspective on life, art, and storytelling are evident in all the works he produces, making The Real James Bond… Was Dominican an important, unique, and must-see show. Be sure to secure your tickets today on our website, over the phone, or in person at the box office.