November 4, 2011 | Theatre

,
ANGEL REAPERS: Shaker Trivia
By Corrie Glanville and Sara Bookin-Weiner
Besides making furniture and enforcing sexual abstinence, the Shakers aren't well known for too many things…indeed, if that! As we gear up for director/choreographer Martha Clarke and playwright Alfred Uhry's new dance/music/theatre piece, we came across these fun Shaker facts for you to keep in mind as you watch Angel Reapers at the Cutler Majestic Theatre, starting November 15!
Where did the Shakers begin?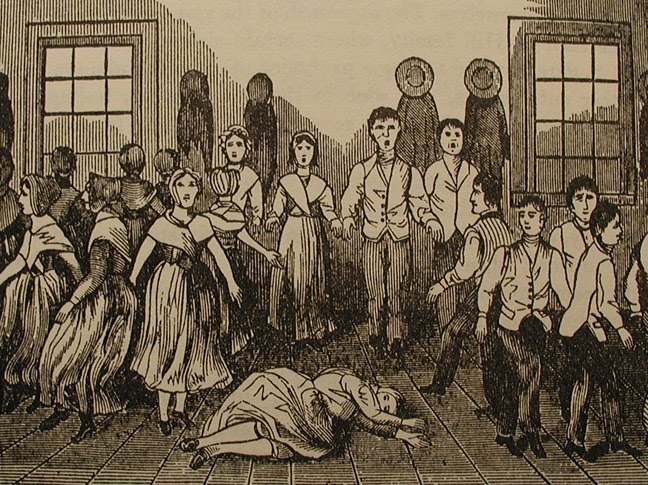 The Shakers first met together in Manchester, England in 1747 and then sailed to the U.S. in 1774 to establish the community in rural New York.  Eventually, the Shakers left behind in England "lost the faith", and the Shakers became a wholly American religious phenomenon.
Where does the name "Shaker" come from?
The Shakers were originally a radical sect of the Quaker religion that became known in the 1760s as "Shaking Quakers" due to their ecstatic worship practices. The name was later shortened to Shakers.