May 11, 2018 | Theatre

,
Astragales' Impact on Audiences
Later this month, ArtsEmerson has the pleasure of welcoming back Belgian arts company, Astragales, with their production of Cold Blood. Astragales in was last in Boston in 2013 with their production of Kiss and Cry, which dazzled Boston audiences with their unique style of multimedia, nanodance, and their capacity to captivate audiences through inventive and magnificent movie and choreography techniques.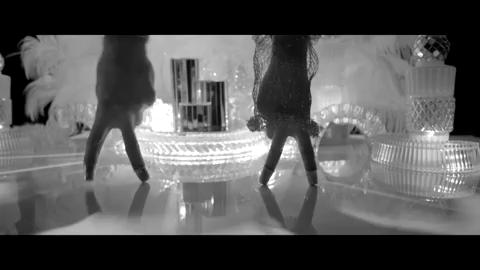 "This company's first visit to Boston, with Kiss & Cry," shares Artistic Director David Dower, "is still one of the most talked about and fondly-remembered shows we've ever presented – and we have eagerly awaited their return. There's a deep commitment to beauty and whimsy here that work on us we below the surface in the moment, and then traverse into our dreams. Not unlike Manual Cinema and Pigpen, companies that work miracles out of everyday objects, De Mey and Van Dormael weave this kind of hallucinatory wonder right before our eyes, and yet we can't imagine how it's done. Our capacity to experience this beauty as wonder is a unique human trait that connects us across differences. I can't wait for folks to share, in the most profound sense of shared experience, Cold Blood."
To celebrate the return of Astragales, we look back at the amazing impact they left with Kiss and Cry as we move forward to welcome Cold Blood with some of our favorite comments from audiences on our blog.
"Elegant and sublime are but two words that come to mind. One of our theater group said multiple times after the performance that this is one of the theater experiences he will remember for the rest of his life. Don't miss it!" – Ted Wendell
"A performance like no other I have seen, here or elsewhere in the world! Completely original in its rendition of timeless themes" – Taline Voskeritchian
"It was beyond brilliant! One of the best performances I have ever seen in my life! Everyone ought to take in this extremely creative, engaging, sensual, emotional, artistic show." -Myrna
"Kiss and Cry defines the meaning of the term original – and makes a lie of "there's nothing new under the sun". It was astonishing to see how fingers could mimic the nuanced movements of legs, of a unique walk or gait, and how instantly your imagination fills in the rest of the body. The broad range of special effects enabled by the filming, and the multidimensionality of seeing what was going on on stage from a distance, and the projection of the film on the screen providing closeups made for an unusual visual richness." -Joan Rancourt
"So carefully crafted. Nothing seemed like it was there by accident, and there wasn't a single sloppy or poorly-conceived moment. It was quite beautiful, and just delightful to watch the fusion of live performance and film—the two mediums really became one in this performance. I don't think I've ever before seen the two forms integrated so successfully and to such great effect." – Veronica
Join us for the return of Astragales with Cold Blood in the Emerson Cutler Majestic May 30-June 3! You surely don't want to miss it.
—
Cold Blood runs in the Emerson Cutler Majestic Theatre MAY 30 – JUN 3, 2018. Get tickets!