February 25, 2022 | Theatre

,
A Note from the Creator of Everyday Life and Other Odds and Ends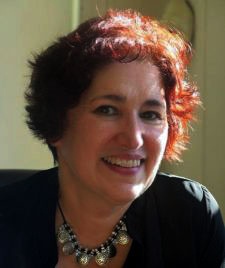 Dear ArtsEmerson Audience Members,

I'm excited to be bringing the premiere of Everyday Life and Other Odds and Ends to the Paramount Center in March.

This play has been three years in the making and began well before that as I was experiencing my husband Steven Bell's decade-long struggle with Parkinson's disease. During that time we learned a lot about how to be happy in the face of fear and illness and to laugh at each other through moments of tremendous stress and conflict. He was excited to participate in the dance portion of the show—to burst onto the scene with other people with Parkinson's in a storm of joy and rebellion— but instead, Steve passed away in May 2020, at the height of Covid's first wave. His identical twin brother Bob will join the dance in his spirit. The play shares a more expansive view of our love via three differently configured couples enacting their daily lives while facing struggles with Parkinson's together.
Above all, this play's energy moves within long-term couples' love and partnership as they stumble through the challenges that life brings. We feel the compression of time caused by an incurable disease, and how mortality itself robs us all of the "happily ever after" promise in childhood fairytales. That said, rather than focusing on the inevitability of death, this play celebrates the precious moments of life together now. Through the strength of love and the gift of grace, unpredictable little triumphs emerge amidst the larger arc of life that we all share.
Everyday Life incorporates video through the stunning images of filmmaker Lee François, a giant dance choreographed by Peter DiMuro, a sound score with music by composer Kirsten Volness, and the visionary direction of Tara Brooke Watkins. Together, we will bring you an immersive experience living somewhere between earth and sky, offering jumps of the heart and levitational movements into the sublime. A love story for all time!
I'd be delighted to talk with you after the show.
Warmest regards,



Charlotte Meehan
Artistic Director
Sleeping Weazel
---
Sleeping Weazel / USA
MAR 12—27, 2022
Emerson Paramount Center
---