January 24, 2023 | Theatre

,
Celebrate year of the rabbit with Made in China 2.0
The Chinese Lunar New Year began earlier this week, which officially kicked off 2023 as "the year of the rabbit."
Lunar New Year is typically celebrated for 16 days starting on the eve of the celebration, which fell on January 21 this year. It is followed by 15 days of the Chinese New Year from January 22 to February 9. 
In Chinese Astrology, 2023 is the Year of the Water Rabbit, also known as the Year of the Black Rabbit. In addition to the 12-year cycle of animals in the Chinese Zodiac, each animal is associated with one of five elements (wood, fire, earth, metal, and water), which are associated with their own "life force" or "chi," and corresponding luck and fortune. The rabbit symbolizes longevity, peace, and prosperity in Chinese Culture; thus, 2023 is predicted to be a year of hope.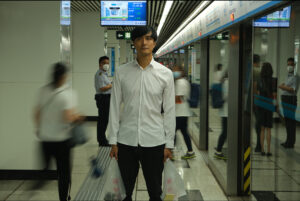 Below are some tips for making the most out of the Year of the Rabbit:
As we dive into the new year, it is time to tap into its energy and make the most out of it! The Rabbit is known for its ability to create and maintain harmonious relationships. 
We can also focus on building strong connections with loved ones, colleagues, and anyone important in our lives. 
Next, we can turn our attention to our careers, as 2023 is the perfect time to focus on professional development and advancement. Take advantage of the networking opportunities, build relationships with colleagues and even consider taking on new projects or additional responsibilities.
The Rabbit is also associated with taking care of oneself, so let's prioritize self-care and maintain a healthy lifestyle.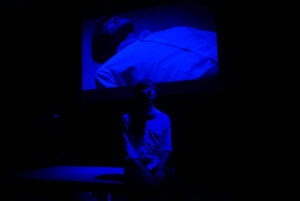 However, the best way to make the most out of the new year is to see the world premiere of Made in China 2.0 at ArtsEmerson! In the show, artist Wang Chong, takes the audience on a journey deep inside his personal experiences of creating theater around the globe, unpacking stereotypes of the global expectations of what China brings to the world. Made in China 2.0 runs from February 1 – 12 at the Emerson Paramount Center Jackie Liebergott Black Box. Be sure to secure your tickets now!