March 24, 2023 | Theatre

,
Women's History Month at ArtsEmerson
Here at ArtsEmerson, we continuously strive to amplify the voices of all who identify as women. In honor of Women's History Month, we'd like to highlight our three remaining shows of the 22/23 season, which are all performed by female-identifying artists.
Raphaëlle Boitel's Shadows Cast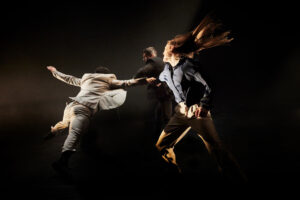 March 30 – April 2, 2023 
French artist Raphaëlle Boitel began her career as a child performing acrobatics on the street with her siblings for spare change. After saving up and attending a circus arts school in Paris, Boitel performed contortion, trapeze, and acrobatic acts in shows with various touring companies. In 2012, she founded her own performance company, Cie L'Oublié(e), and started writing, directing, choreographing, and sometimes starring in her own shows. After a successful run of her show, When Angels Fall, in 2019 at ArtsEmerson, we are excited to welcome back Boitel and one of her newest works, Shadows Cast. A complete biography of Raphaëlle Boitel can be found here. For more information on Shadows Cast and to purchase tickets, click here.
DeLanna Studi's And So We Walked
April 26 – April 30, 2023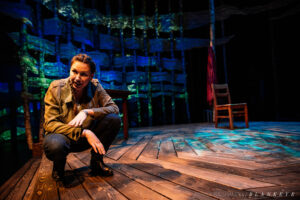 Cherokee artist, actress, and activist, DeLanna Studi, brings her heartwarming and exploratory one-woman show to ArtsEmerson this April. And So We Walked follows a modern-day Cherokee woman and her father taking a nine-hundred mile journey along the Trail of Tears. This path is the same one taken by her great-great grandparents in the 1830s during the forced relocation of nearly 20,000 Cherokee people. Based on research and interviews conducted by Studi, this story reflects on Studi's own experiences, cultural unity, and the persistent fight for survival. For more information and to purchase tickets for And So We Walked click here.
nora chipaumire's Nehanda
May 17 – May 21, 2023
nora chipaumire's exploratory musical performance piece, Nehanda, depicts Zimbabwe's struggle for liberation and the female spirit. Nehanda tells the story of the legendary spirit of the same name, one who embodies only women and is native to Zimbabwe and central Mozambique. chipaumire describes Nehanda as "a Zimbabwean Joan of Arc." Using elements like opera, turntables, and Ngoma drums, chipaumire tells a story of female power, anti-colonialism, and liberation in a piece that evokes and awakens the senses. For more information and to purchase tickets for Nehanda click here.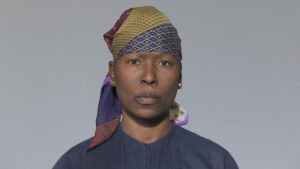 At ArtsEmerson we have made it a goal to provide a platform for all those whose voices may have been silenced. Our final three shows of the season all come from the minds of radically different and diverse women. We take this opportunity during Women's History Month to highlight these women as well as all past, present, and future female artists and performers we've hosted. ArtsEmerson highlights the voices of women every month of the year, to view some of our past seasons and performances click here.
Paige Walker, March 2023