April 25, 2023 | Theatre

,
Meet our latest program artists – Jesse Littlebird and Paula Champagne!
ArtsEmerson's 2022-2023 Season is coming to a close, with only two remaining shows, And So We Walked and Nehanda, both at the Emerson Paramount Center. To honor the cultural richness of both of these performances, ArtsEmerson has commissioned two artists, Jesse Littlebird and Paula Champagne, to create the program cover art for And So We Walked and Nehanda respectively. Read on to learn more about these two incredible artists!
Santa Fe native Jesse Littlebird is an Laguna/Kewa Pueblos artist, painter, writer and film director with a focus on producing art and telling stories that inspire personal and community action. In the last few years, Littlebird's paintings have been met with critical acclaim–especially in the Southwest art scene, where his work has been on display across various exhibits and where a number of collectors have commissioned his work. In addition to his success in the Southwest, he has also been honored as a Sundance Institute Full Circle Fellow and Andy Warhol Foundation recipient and serves as the Assistant Director of Hamaatsa: an indigenous learning center non-profit.
The motif of storytelling is central for Jesse Littlebird's work, which stems from his Indigenous heritage deeply rooted in the oral tradition culture. Speaking to his work, Littlebird has noted that his paintings are deeply inspired by "teachings and prophecies that are common among Earthly rooted people [and] delve into the inner workings of what makes up thoughts, choices and actions of humankind, past, present and future."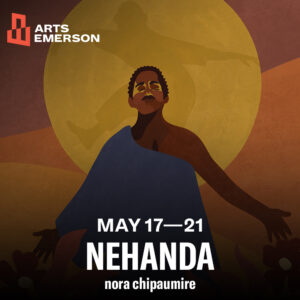 The artist behind the Nehanda program is Paula Champagne, an Oregon-based visual storyteller specializing in video, documentary photography, illustration, and graphic design. Before moving to Portland, OR, Champagne lived in Boston where she received an MS in Leadership and Communications from Boston College and worked in the non-profit sector, helping mission-driven organizations develop visual narratives.
Paula Champagne's work strives to speak to authentic human experiences, as she seeks to "capture the beauty in honest moments and to highlight stories that are traditionally unsung." Although much of her work focuses on telling the stories of others, Paula Champagne's own experiences as a Black woman and her passion for the outdoors are often evident in her pieces, especially when she explores the the intersection of Blackness and nature.
Don't miss the chance to see both Jesse Littlebird's and Paula Champagne's work in person by attending performances of And So We Walked and Nehanda. You can see both shows on the Robert J. Orchard Stage at the Emerson Paramount Center, with And So We Walked running from April 26-30 and Nehanda running from May 17-21. See you there!