October 17, 2023 | Theatre

,
ArtsEmerson and Music
Volcano Theatre and the Woman Cultural Centre's The Book of Life will open at the Culture Majestic Theatre on October 18 and will run until October 22. This incredible show combines storytelling, a collection of letters written by Rwandans impacted by the Rwandan Genocide of 1994, and original music from Ingoma Nshya, Rwanda's first all-female drumming group. 
As we prepare to welcome The Book of Life to the ArtsEmerson stage, let's take a look at some previous ArtsEmerson performances that featured music as a key element.
1. Manual Cinema's Frankenstein (2023)
In this exciting twist on a classic tale, Manual Cinema told the story of Frankenstein and author Mary Shelley through the use of projectors, 500+ handmade puppets, and live music. This performance depicted the famous cautionary tale in a new light, exploring the relationship between creator and creation.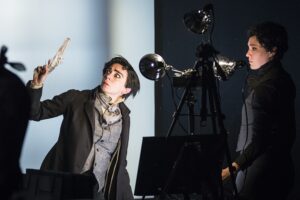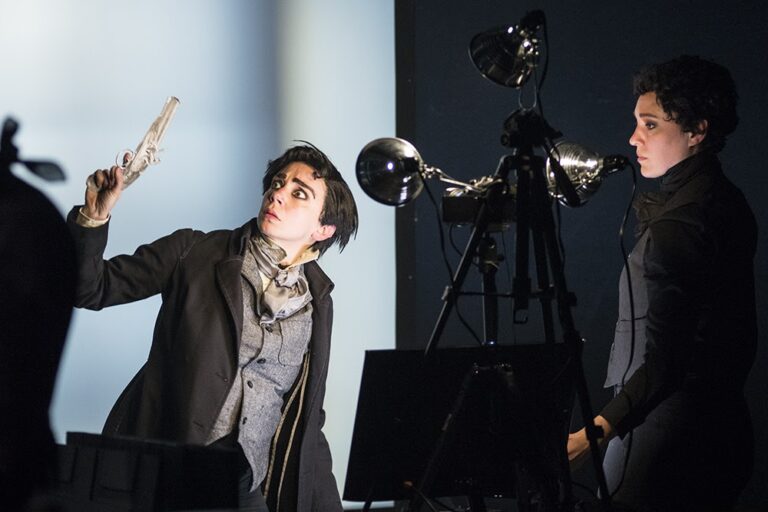 2. Clyde Petersen's Torrey Pines (2018)
One part animated film, another part pop-rock concert, Torrey Pines, which was apart of ArtsEmerson's 2017-2018 season, was a semi-autobiographical account of Petersen's own upbringing, laden with 90s pop culture references and the raw, confusing reality of growing up as a queer person. Torrey Pines' music was partially composed by Chris Walla (formerly of rock band Death Cab for Cutie), with the score being performed by Seattle-based band, Your Heart Breaks.
3. nora chipaumires's Nehanda (2023)
This show, which ran in May 2023 at the Emerson Paramount Center, explored Zimbabwe's long struggle for liberation through music and performance. Spanning across many genres, the libretto explored the legend of Nehanda, a powerful spirit worshiped by the Shona people of Zimbabwe and Mozambique.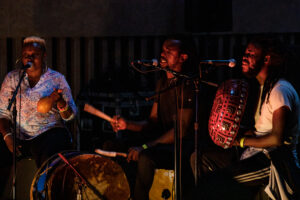 4. Rithy Panh & Him Sophy's Bangsokol: A Requiem for Cambodia (2017)
 Bangsokol, the first major orchestral work to address the Cambodian Genocide, incorporated film, movement, and live music from The Metropolis Ensemble orchestra and the Taipei Philharmonic Chamber Choir.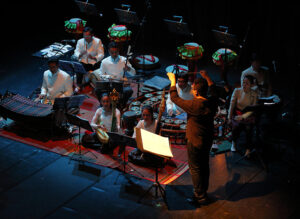 5. Isango Ensemble's The Magic Flute (2019)
A reimagining of the classic Mozart opera, Isango Ensemble utilized oil drums, marimbas, and additions of their own design to this long-told story. The Magic Flute tells the story of a young prince – armed with a magical musical instrument – on his journey to win the love of a princess. As a troupe, one of Isango Ensemble's goals is to reimagine classic stories from the Western world and tweak them to make them relevant to their own South African heritage.
6. Toshi Reagon and Bernice Johnson Reagon's Octavia E. Butler's Parable of the Sower (2017 & 2022)
Performed in two separate ArtsEmerson seasons, Parable of the Sower aimed to reinvade the classic science fiction novel of the same name into a modern opera to tell the story of Lauren Olamina, a woman who is undergoing her spiritual awakening in the midst of systemic greed and injustice.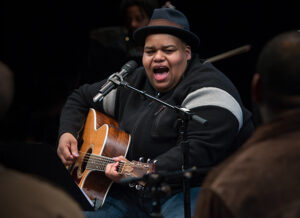 7. Wayne Shorter & esperanza spalding's …(Iphigenia) (2021)
In their operatic adaptation of this ancient myth, famed musicians esperanza spalding and Wayne Shorter explore the tale of Iphigenia through a modern lens. This Greek myth tells the story of the Greek princess Iphigenia who is sacrificed by her father, King Agamemmnon, to the goddess Artemis with Shorter and spalding introducing a new concept in their version – what if Iphigenia didn't accept her fate?
8. Somi Kakoma's Dreaming Zenzile (2022)
This musical, which ran in February 2022, was based on the life of singer, songwriter, actress, and activist, Miriam Makeba. Makeba rose to prominence in the United States after performing on the Ed Sullivan Show, getting a TIME Magazine cover, and becoming the first African to win a GRAMMY Award. Written and performed by Somi Kakoma, Dreaming Zenzile explored the life of Makeba in a dream-like sequence shown from her own perspective.
9. Circa's En Masse (2021)
Through the use of circus arts, music, and movement En Masse presented two opposing sides of humanity at their extremes. Composed by Swedish composer Kara Lewis, the score combined f Schubert's Winterreise, Schwanengesang and Stravinsky's Rite of Spring.
10. Roomful of Teeth & Bryce Dessner's Triptych (Eyes Of One On Another) (2019)
Inspired by the work of famed photographer Robert Maplethorpe, Triptych combined visual arts, spoken word, and music into a deeply intimate performance. Featuring poetry by Patti Smith and composed by The National's Bryce Dessner, Triptych explored Maplethorpe's work and legacy and how it impacted our notions of race, gender, and politics in America.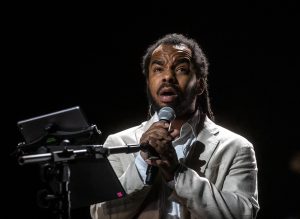 ArtsEmerson is thrilled to continue our tradition of blending theater with music through the upcoming production of The Book of Life. This is a must-see show, so be sure to secure your tickets today online, over the phone, or in person at the box office. We look forward to seeing you at the Cutler Majestic Theatre!
Paige Walker, October 2023