November 19, 2014 | Theatre

,
PigPen's Musical Muses
No one knows how to grab inspiration from one another like artists, and Pig Pen is no exception. Here is a list of some of the musicians that inspire this ensemble.
The Parkington Sisters – An alternative Folk group of sisters who rebelled against their classical music upbringing in Cape Cod to play in the streets of Provincetown. Their vibrant sound and familial chemistry mark their music within the folk genre. Much the way each sister is a musician and songwriter individually, and brings their own vital piece to the group, Pig Pen is a coming together of individuals who create and color their work as a family.
September (click to listen)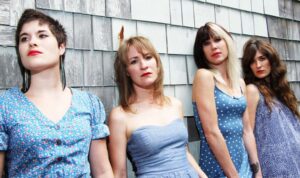 Two hands make one heartbeat
as we walk along in tim…
I'll turn my head to face the sun
just to know that it still shines
I would follow you until December
till the snow is falling down
I would follow you until December
I will try to keep you warm
Fleet Foxes – American Indie Folk band hailing from Seattle, known for their refined lyrics and unique vocal harmonies. Both Fleet Foxes and Pig Pen have a profound storytelling aspect in each of their songs that, married to the seemingly simple folk style, leaves the listener with a deeper understanding of the character or context being witnessed.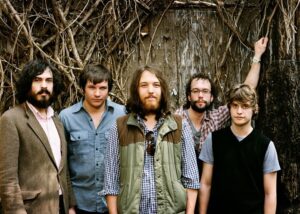 Helplessness Blues (click to listen)
Yeah I'm tongue-tied and dizzy and I can't keep it to myself
What good is it to sing helplessness blues, why should I wait for anyone else?
And I know, I know you will keep me on the shelf
I'll come back to you someday soon myself
Laura Marling– Folk singer from Hampshire, England, who joined the nu-folk movement in its prime at age sixteen. She has received critical acclaim for her songwriting throughout her young career and remains one of England's brightest up-and-coming artists.
Ghosts
Opened up his little heart

Unlocked the lock that kept it dark
And read a written warning
Saying 'I'm still mourning
Over ghosts
Over ghosts
Over ghosts
Over ghosts that broke my heart before I met you'
Johnny Flynn – After fleeing apartheid-supporters in South Africa, Johnny Flynn grew up in Hampshire, England, singing in choir and playing the trumpet and violin. He went on to teach himself guitar and form a musical identity with his folk
-rock group Johnny Flynn & the Sussex Wit. Much like the boys of Pig Pen, Johnny Flynn is not only a music maker but an acclaimed actor. He has played opposite Mark Rylance in two Shakespeare's Globe productions, and has been in several West End productions and feature films. His sound and style give rise to vital and unusual storytelling.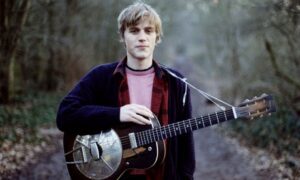 The Wrote and the Writ (click to listen)
The weight of all those willing words
I carried all alone
You wouldn't put your pen to bed
When we hadn't found our own, our own
Django Reinhardt – One of the most important jazz guitarists of all time, Django Reinhardt was a pioneer in the establishment of the guitar genre in Europe during the early 1900s. It's no wonder that an innovator like this would inspire a group of innovators like Pig Pen.
Click Here to Listen Reinhardt