What Did You Think of The Old Man and the Old Moon
Thank you for joining us for PigPen Theatre Co.'s production of The Old Man and the Old Moon.  We want to hear about your time sailing the seas with the members of  PigPen Theatre Co.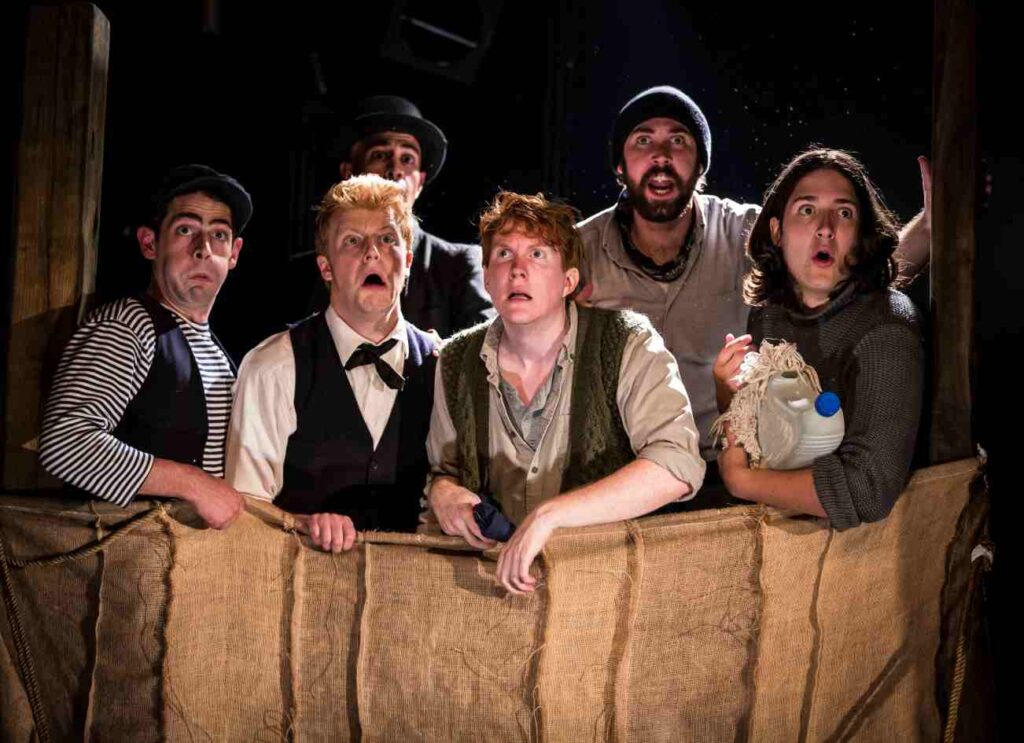 1. Have you seen the work of PigPen Theatre Co. before? What felt different about this performance?
2. How long do you think you would last sailing on a ship to the edge of the world?
3. How would you describe the experience of this play to your friends?
4. Did you know that PigPen Theatre Co. is playing a concert at the Sinclair in Harvard Square on Tuesday, November 25th?
Thanks for taking the time to share your thoughts in the comments!
16 responses to "What Did You Think of The Old Man and the Old Moon"