March 8, 2023 | Theatre

,
What is COINTELPRO? The history behind Mondo Bizarro's COINTELSHOW
ArtsEmerson is thrilled to have Mondo Bizarro's virtual interactive experience, COINTELSHOW: A Patriot Act join us from March 8-12, 2023. Written by actor and political activist, L.M. Bogad, COINTELSHOW takes viewers on a satirical journey through the history of COINTELPRO, an FBI counterintelligence program. But what exactly is "COINTELPRO?"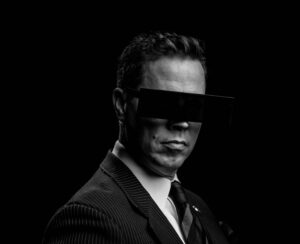 The name COINTELPRO simply stands for Counterintelligence Program and was conducted by the US Federal Bureau of Investigation (FBI) from 1956 to 1971. The program was a covert operation to derail organizations that were deemed to be "radical" and could potentially pose a threat to the US government. Some organizations who were targets of COINTELPRO were the Communist Party, Black Panther Party, American Indian Movement, and the Klu Klux Klan. While it is confirmed that all of these organizations (among others) were investigated during COINTELPRO, it is important to note that the Black Panther Party (BPP) bore the brunt of the FBI's surveillance. In the wake of COINTELPRO, 295 documented actions taken by the FBI against Black nationalist groups were discovered. 233 of these confirmed actions specifically targeted the Black Panther Party.  An FBI document stated that one purpose of COINTELPRO was to "expose, disrupt, misdirect, discredit, or otherwise neutralize the activities of the Black nationalists". In addition to the BPP and other Black nationalist groups, COINTELPRO kept a close eye on the actions of one Martin Luther King Jr. 
The FBI first started investigating King in 1955, as King was involved in the Montgomery bus boycott. The Montgomery bus boycott was a protest campaign opposing the racial segregation required on public transportation, triggered by the arrest of Rosa Parks, a woman who was taken into police custody for refusing to give her bus seat to a White man. J. Edgar Hoover, founder and director of the FBI between 1935-1972, had developed a personal dislike of MLK, as King had been critical of the FBI and their practices. As well as the fact that Hoover believed MLK may have had ties to Communism, which was a persistent concern of the US government in the 1950s and 60s. These actions were in place, and even increased in the few months prior to King's assassination in 1968. 
In 1971, a mysterious group of activists calling themselves the "Citizens Commission to Investigate the FBI," devised a plan to expose what they correctly assumed was an politically-charged surveillance program being run by the US government. On March 8th, 1971, 52 years ago today, seven assailants from this group broke into a FBI office in Pennsylvania and stole over 1,000 confidential documents. The Citizens Commission wasted no time and sent copies of these documents to various news outlets all over the US as well as various political leaders. The only news outlet that would publish the story was The Washington Post. This marked the beginning of the end of COINTELPRO, as once this information went public, there was no going back.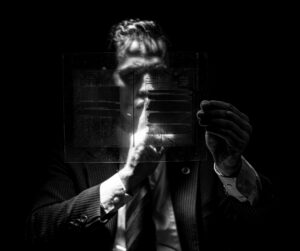 Many FBI employees came forward to reveal insider-information they possessed regarding COINTELPRO. While the events of 1971 were responsible for the termination of COINTELPRO, the first large-scale investigation into the program was launched in 1975 by Senator Frank Church of Idaho. This investigation by Church and his committee, is how we are able to find so much information about COINTELPRO online today through books and the internet. Church made many of the facts regarding the program public and is quoted as once saying that "Many of the techniques used would be intolerable in a democratic society even if all of the targets had been involved in violent activity, but COINTELPRO went far beyond that." However there is still much information that is classified and unknown to the public regarding COINTELPRO.
Want to know more about COINTELPRO? Follow Special Agent Christian White through a tour of the FBI program in L.M. Bogad's COINTELSHOW: A Patriot Act, produced and performed virtually by Mondo Bizarro at ArtsEmerson from March 8 – March 12, 2023. For more information and to purchase tickets, please click here! Enjoy the show! 
Paige Walker, March 2023