February 21, 2023 | Theatre

,
A biography of Mary Shelley, creator of history's most famous monster
Audiences are eagerly awaiting Manual Cinema's return to Boston with their upcoming performance of Frankenstein, opening Wednesday, February 22, 2023. Although Manual Cinema is bringing this story to the stage, the actual tale of Frankenstein was written over 200 years in 1818 ago by Mary Shelley. So, who is this author behind history's most famous monster?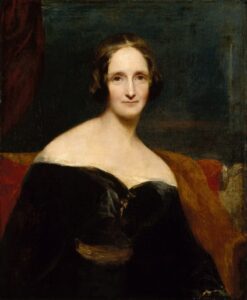 Mary Shelley was born Mary Wollstonecraft in London in 1797 to feminist philosopher Mary Wollstonecraft and writer William Godwin. Shelley had vibrant and intellectual upbringing as her father educated his children in a variety of common and uncommon subjects such as Latin, mythology, history, French, and the Bible — all subject matters that would later influence Frankenstein. He also passed his unconventional, progressive ideals onto his children. Shelley grew up surrounded by progressive thinkers, as Godwin's many friends were intellectuals as well. Godwin described Shelley as a child as: "singularly bold, somewhat imperious, and active of mind." 
In 1812 Mary met Percy Bysshe Shelley in passing at her father's home. Percy Shelley was a published poet in Godwin's circle of intellectuals. In 1814, young Mary – only sixteen at the time – and Percy Shelley, five years her senior and married, soon fell in love and began an affair. Godwin disapproved of his daughter's relationship with Shelley, and shortly thereafter, Mary, Percy, and Mary's step-sister Claire, ran away from home and embarked on a tour of Europe. They returned to England about three months later and struggled financially until the death of Percy Shelley's grandfather, who left him a large sum of money. These new funds allowed the Shelleys to travel to Geneva, Switzerland to visit to visit friend and fellow writer, Lord Byron. It was there in Switzerland where Frankenstein was born.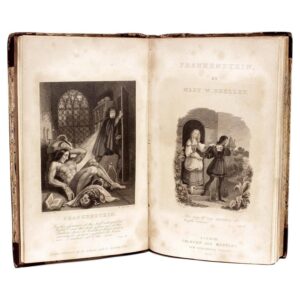 As the story goes, during an apt dark and stormy night, the Shelleys, Lord Byron, and other writer friends decided to occupy their time indoors by holding a contest to see who could write the best scary story. Mary Shelley, who was 18 at the time, drew inspiration from a trip to Frankenstein Castle in Germany during her 1814 tour of Europe to tell the tale of Victor Frankenstein, an alchemist who begins to experiment on giving life to non-human matter. It is thought that the legend of Johann Dippel may have helped Shelley develop the character of Victor Frankenstein, as Dippel is said to have been an alchemist who lived in Frankenstein Castle and used the grounds for various experiments. According to legend, Dippel tried to create the "elixir of life," a potion that could give someone eternal life.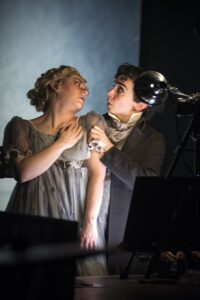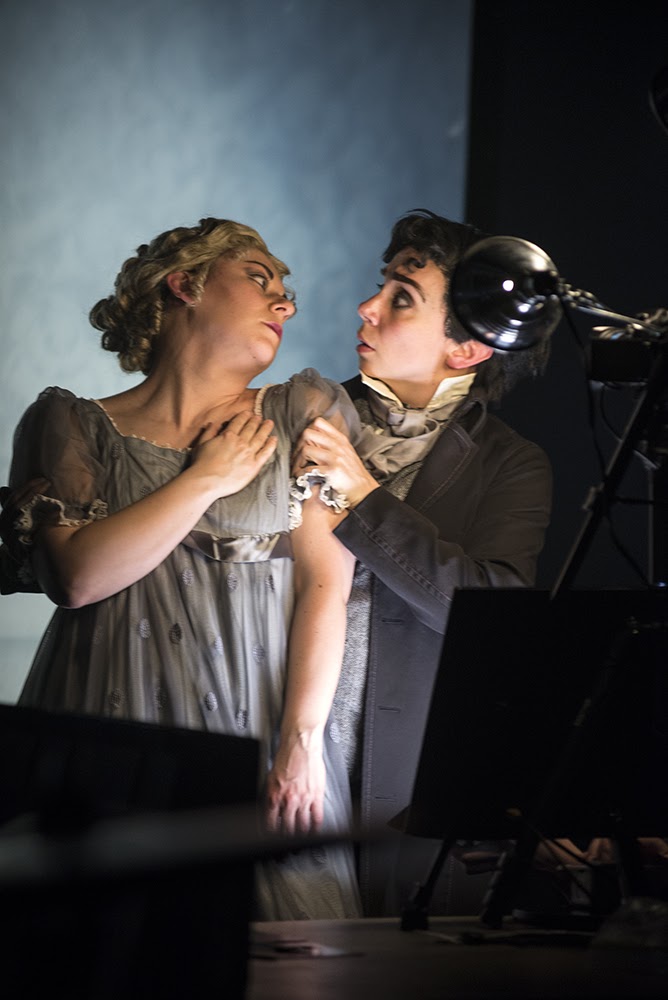 Mary Shelley's story was a hit among her friends in Geneva and so she spent the next few months editing the tale and preparing it for publishing. After being published in 1818, Frankenstein immediately received widespread attention, however the story had mixed reviews. Many praised Shelley for this groundbreaking and horrifying tale, while others were critical of her due to the fact that she was female, as female writers were not as common during this time period. Nevertheless, Frankenstein still manages to captivate audiences after more than a century, as evidenced by the many adaptations, including the one by Manual Cinema. 
Manuel Cinema's Frankenstein weaves together Shelley's classic horror tale with her own biography. Through both fact and fiction, Manuel Cinema explores how love, loss, and life can positively influence – or have devastating effects – on one's sense of self.
Manuel Cinema's Frankenstein will be performed on the Robert J. Orchard Stage in the Emerson Paramount Center from February 22 – February 26, 2023. Tickets are selling out quickly, so be sure to secure yours now! 
Paige Walker, February 2023