October 10, 2014 | Theatre

,
In Their Own Words – The Magic Flute
As a presenting organization, we face an interesting challenge when it comes to talking about productions. Often only one or two members of the staff have actually seen what comes on our stages before it arrives. The rest settle for detailed scouting reports (Click here for David Dower's thoughts) and videos shared by the companies. As we write marketing blurbs and talk to audiences, it can be difficult to feel like we are really doing a production justice. We find that the best summaries come from the artists themselves – and this is a really good one.
While in Los Angeles performing at the Broad Stage, Isango Ensemble Co-Founder and soprano Paulina Malefane stopped in for an interview with Tavis Smiley. During the conversation, Mr. Smiley asked her to describe what someone attending The Magic Flute is going to see. She responded:
You're going to see twenty-five or twenty-six talented young South Africans . . . very talented, very passionate who love telling good stories. We took Mozart, which is classic, and we injected it with a South African culture, feel, rhythm, music, and disease if you like – there's life in there. We got away from the traditional instruments, the violins and everything else – we use marimbas. We play, we dance, we sing, and we act. We do everything all ourselves. You're not going to get there and find me singing and then going out and disappearing to my dressing room (which I share with 15 other girls). No. I'm on stage, play the overture, go out, get changed, go in, sing, go out, get changed into my basic costume, go out and play marimbas and accompany other people. So everyone is on stage all the time until the curtain goes down.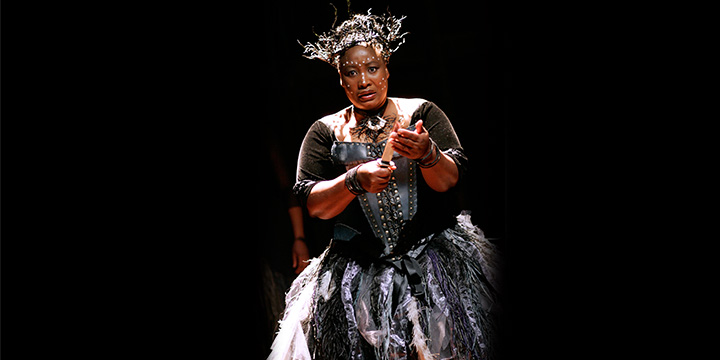 …WHAT!?! Sign me up!
Watch the interview here!
The Magic Flute is playing at the Emerson/Cutler Majestic from Oct 21 – Oct 26. Click here for more information!
One response to "In Their Own Words – The Magic Flute"