August 31, 2023 | Theatre

,
Single Sale Tickets for Select Shows Now Available!
ArtsEmerson's 23-24 Season opens in just a few short weeks and we are so excited to announce that single tickets for our first four shows are now available for purchase! This season is full of incredible must-see shows – take a look below to see what is coming to our stages in the next few months: 
Our first ticketed event of the season is We Are The Land, which will join us at the Cutler Majestic Theatre for a special 2-night engagement. This captivating performance from the Wampanoag Nation tells their history and story through a fusion of song, dance, and spoken word. Audiences will be treated to tales of their profound connection with the earth, the painful history of land displacement, and their resilient journey towards a revival that pays homage to their forebears while embracing a hopeful tomorrow.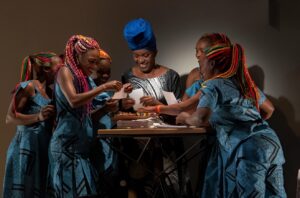 We are also thrilled to welcome The Book of Life to the Cutler Majestic this October. This show explores what it means to find life after trauma and tragedy, particularly as it pertains to the Rwandan genocide. The Book of Life incorporates original music and real letters written by Rwandans to present a vision of hope and harmony.  
Did you know that The Real James Bond…Was Dominican? In this funny and insightful show, Dominican performer Christopher Rivas tells his story of self-discovery, which began after discovering that the real 007 was inspired by Porfirio Rubirosa, a Dominican diplomat and spy. This show will run from November 8-12 at the Emerson Paramount Center Robert J. Orchard Stage.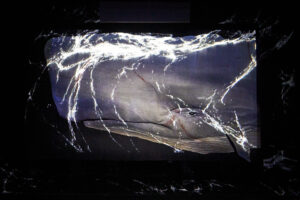 2024 will begin with a familiar title told anew: Moby Dick, will run at the Robert J. Orchard State from January 23-28. This visual adaptation of the classic novel is brought to life by a group of actors, puppets, video projects, a live orchestra, and of course, a life-sized whale. seven actors, fifty puppets, video projections, a drowned orchestra, and a life-sized whale. 
These four shows are not to be missed and are currently have single sale tickets available for purchase! Single tickets for our remaining three shows of the season — Duel Reality, Mrs. Krishnan's Party, and Book of Mountain and Seas — will be available for purchase in the coming weeks. However, tickets to all shows are available for purchase through season packages and group sales. Tickets can be purchased on our website, over the phone, or in person at the box office located at Emerson Paramount Center.